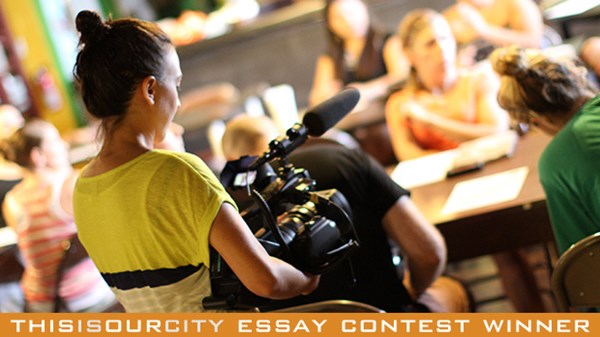 Sibling Filmmakers Set Out to Free Austin's Sex Slaves
John and Michelle Nehme are tackling human trafficking in their own background.
1.7.13
The Characters
As a victim of sexual assault herself, Michelle knows something of the trauma of exploitation. Although she was never trafficked, she felt compelled to offer hope and healing to victims by telling their stories. "Making this film is my way of speaking and the Lord's way of healing me," says Michelle, cofounder of Trade In Hope and the film's director. "If we as a community can face these issues, if we can step into the pain, we can come together and write a better story."
Michelle holds a master's in film from the University of Texas, and her Emmy-nominated work has appeared on PBS, the Rachel Ray Show, and TLC. John holds a master's in political economy from the University of Sydney. Before becoming Trade In Hope's film producer and director of outreach, he worked as a policy analyst for the Centre for Social Justice in London and consulted for Blood:Water Mission. At great cost to their financial stability, in 2010 the Nehmes moved to a donated office downtown and started piecing together donations and in-kind support. Together, the support has made possible their two-fold goal of producing a film about domestic sex trafficking and using it to fuel the "Free Austin" movement.
The Nehmes are Austinites who at once blend in and stand out. They seem just as comfortable sitting in a bar making small talk with city leaders as they do raising their hands in praise at their Anglican church. "People want to know if this is a Christian film," says John. "There will be gospel truth in the film, and yet we're not marketing it as a Christian film. We want it to be from the church and beyond the church, attractive because of the redemptive truth in it. Film is the language of change in our modern context."
MORE FROM CHRISTIANITY TODAY