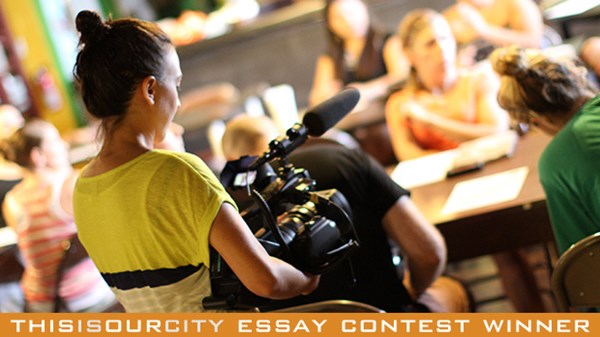 Sibling Filmmakers Set Out to Free Austin's Sex Slaves
John and Michelle Nehme are tackling human trafficking in their own background.
1.7.13
The Film
At the start of the 20-minute trailer, a woman says, "I was raised singing the Star Spangled Banner and saying the Pledge of Allegiance." Then the film cuts to images of empty parks and passing streets, seen from the window of a moving car. A lone guitar accompanies her voice. "My family was all-American. We had great dreams and great hopes… When I was 4, we had three neighbor boys, and they started raping me. When I was 10, my dad was murdered. By the time I was 12, I started doing drugs, I started drinking, I started having sex."
Her name is Jessica Richardson. The short film tells of how she dropped out of high school at age 15 and shortly thereafter was recruited by a pimp who controlled every aspect of her life. On average, Richardson was exploited 15 to 20 times a day. (This Is Our City also told Richardson's story in the Portland-based film "All I Was Good for Was Sex.")
"Any person under the age of 18 induced to perform a commercial sex act—where anything of value is given, be it food, money, shelter—is automatically considered a victim of sex trafficking," says Michelle, who edits the feature-length film late at night after her daughter goes to sleep. "Trafficking is happening all over the city, even in upstanding communities. Most people don't see what's going on in their own neighborhoods."
The Outreach
As both a film and an outreach effort, Trade In Hope has helped galvanize a diverse group of people: law enforcement officers, churchgoers, synagogue goers, students, social service providers, politicians, private-sector businesses, nonprofits, and volunteer groups like Allies Against Slavery. The latter has played a key part in building the local grassroots response to human trafficking. John Nehme now co-leads Allies, which in the past three months has seen a 50 percent increase in "network influence," meaning that more people are signing up to learn, act, and get involved in preventing sex trafficking in Austin.
MORE FROM CHRISTIANITY TODAY