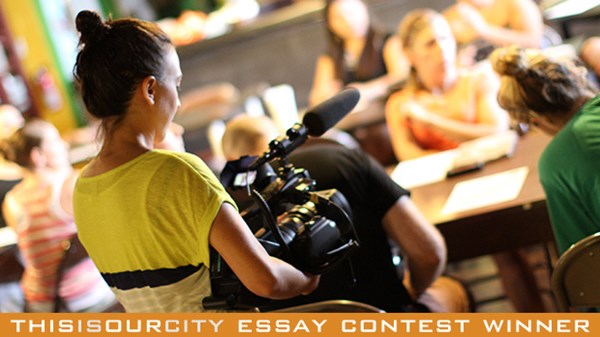 Sibling Filmmakers Set Out to Free Austin's Sex Slaves
John and Michelle Nehme are tackling human trafficking in their own background.
1.7.13
For now, the Nehmes are gearing up to finish the film and making daily sacrifices in their quest to "Free Austin." "As a single mom," says Michelle, "there have been times when I've asked, 'What are we going to eat for dinner?' I'm a mom during the day and [a filmmaker] during the night. I'm tired beyond tired. But it's been so worth the cost. God's goodness prevails in the midst of such darkness. It's like having a taste of heaven—seeing the Body the way it was meant to be, seeing the survival of the human spirit."
"As long as a person is breathing, they have the opportunity to heal," says Richardson at the end of the film trailer. After roughly four years "in the life," she found herself in a clinic with a positive pregnancy test and realized she had to escape and give her child a life different from her own. Ten years later, she's happily married, raising five kids—one of whom was conceived during those years—and running her own organization that works with survivors of sex trafficking. Her story reveals the Trade In Hope vision—a vision in which hope transforms both the character of a person and the character of a city.
Andrea Palpant Dilley lives with her husband and two daughters in Austin, Texas.Her work as a documentary producer has aired nationally on American Public Television.Her work as a writer has been published in Geez, Utne Reader, and the anthology Jesus Girls as well as online with CNN, Her.meneutics, The Huffington Post, and Duke Divinity's Faith and Leadership. Her memoir, Faith and Other Flat Tires: Searching for God on the Rough Road of Doubt, tells the story of her faith journey. For more information, visit Andrea at andreapalpantdilley.com or on Facebook.
MORE FROM CHRISTIANITY TODAY