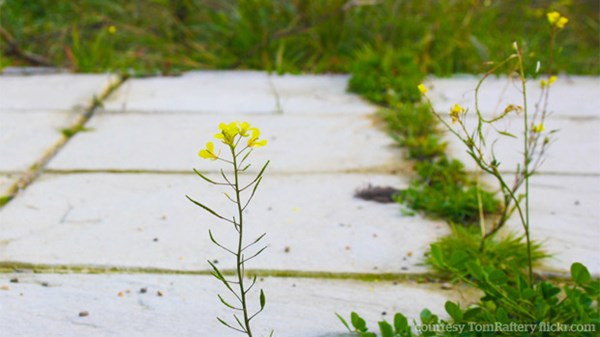 Bloom Where You Are Planted: Why We Chose Public School
A year in the life of a mom and community member turned public-school advocate.
4.13.12
All of this culminated recently when I had the privilege to speak to the entire school board on behalf of our little school. We were asking them to reconsider a recommendation to build a new charter elementary school on the back half of our campus, because we believed that it would severely undermine our school's revitalization and ultimately not serve our diverse group of neighborhood school kids. The board's vote was the final decision of a year-long process, and while many people considered it a formality and a "done deal," a few of us led the charge (petitions, emails, and so on) to ask them to overturn the decision.
It became a David and Goliath battle for our little school and for me personally, an Esther situation—"for such a time as this" (Esther 4:14). After the past several years of learning the ropes in the school district, a few of us were able to get personal conversations with "the powers that be" to continue to plead our case and at the vote, I was the lone speaker for us when the opposing side ended up with six speaker slots.
At day's end, however, the board voted 4-3, and the recommendation was denied. Now, no one is building on our campus and we can go about the business of continuing to try to make our school the best it can be for the neighborhood students we serve.
As I look back, I can see that what began as a call to obedience for our family to be a blessing in our neighborhood has evolved into a conviction that public education is truly a place where God's light can and does shine through his people. It is a place where advocates are needed for the "least of these"—a place where Christians can join with other citizens to give a voice to the children whose voices are not represented by the empowered adult interests. And finally, it is a place for the church to testify to God's heart for the marginalized in a world that so often thinks of God's people as defending the status quo. Praise God for his faithfulness and the fact that he calls us to bear fruit—to bloom where we are planted—wherever we are, in such times as these.
Sarah Reimers lives in Venice, California, with her husband and four children.
MORE FROM CHRISTIANITY TODAY