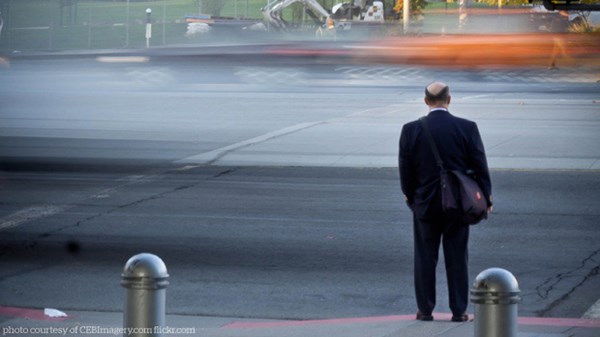 Where Am I? The Middle-Class Crisis of Place
Craig Bartholomew says staying in one place is key to our spiritual and community health.
2.14.12
Is the renewed interest in spiritual formation, the spiritual disciplines, or liturgical practices related to our knowing there's a crisis of place?
Absolutely. And there are so many ways you can point this out. In the book, I note that if you want to take place seriously, you have to slow down. You have to learn to be still and attentive. Because slowness, waiting, and stillness are fundamental to the practice of Christian spirituality.
As an academic, it is easier for me to read about spirituality but spirituality is about practice—habitual practice is the formative part. The father of monasticism, Benedict, said that placial stability is important. To grow really deeply into Christ, you need to stay in one place.
What spiritual disciplines would serve to keep a Christian community more aware of and connected to their neighborhood?
Take time to stand and stare. We are in a situation where people do not see their house or their neighborhood because those are things we pass through. If you want to learn about your neighborhood, take a walk around it. Most suburban developments are not designed for walkers. We continue to build huge box houses—ironically a meter from one another but don't facilitate community—people open the garage and go into the house where they are sealed off from the rest of the world.
Pay attention to your house as a home and ask how you can develop it to promote the flourishing of its occupants. For example, pay attention to the interior décor—where the TV is placed, the colors, the artwork, and so on. Have a good look at your garden. Is it full of pesticide with the immaculate lawn, or is it a place of tranquility for humans, plants, and animals, with porous borders that enclose and yet open out onto your neighborhood?
The challenge of placemaking today should not be underestimated. We are at war against ourselves as my friend, engineer Bill Vanderburg, points out in his recent book (Our War on Ourselves: Rethinking Science, Technology, and Economic Growth). The very things we aspire to—the big suburban plots, the double garage, the two cars—the goals of middle-class life are easily the very things that get in the way of human flourishing.
MORE FROM CHRISTIANITY TODAY