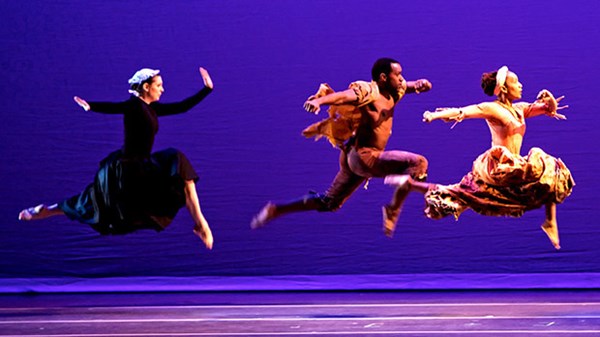 Dancing to the Beat of Shalom: Christians Revive Kansas City's Arts Scene
The Culture House and Störling Dance Theater have given believers a voice in the local arts scene and beyond, meanwhile bringing a bit of racial peace to the Kansas City area.
8.27.12
"We saw that the whole community was starting to focus on the arts," Enna says. "We came here not to 'take over the city for Jesus,' but to at least sit at the table because of the quality of our work."
The vision of The Culture House, which includes the residency of Störling Dance Theater, is to enable quality artists, believers and nonbelievers alike, to have a platform in the marketplace.
The Culture House launched in 1996 in Overland Park, a suburb of Kansas City. It initially resided between a Chuck E. Cheese's and a Hooters. In 2005, the organization bought a larger facility in neighboring Olathe. The extra space proved useful.
"That's when we expanded our school of music and started our school of theater," says Enna, executive director. "We went from 100 students to 450 in one cycle. Then another 650 the next year, and it just grew from there. We now have about 800 students [and are growing."
While The Culture House is a Christian organization, Störling Dance Theater is a dance company run by Christians, not a "Christian dance company." As such, some of its dancers are not Christians. Yet "people still do, even if they're not Christian, ask for prayer," notes Störling-Enna, artistic director. "I'd say 90 percent of the dancers who joined the company and were not Christian have become Christian through the company."
Courtney Kierl-Bourman is one of them. Having danced for Tulsa Ballet Theater, the Kansas City Ballet, and Ballet Omaha, Kierl-Bourman returned to Kansas City after leaving an abusive marriage in California. It had been 14 years since she left Christianity, but as she danced for Störling Dance Theater, her faith was rekindled.
MORE FROM CHRISTIANITY TODAY