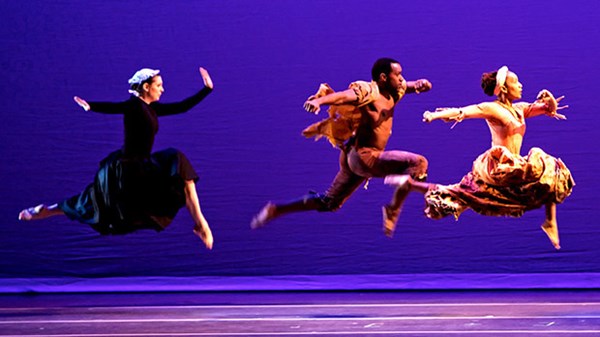 Dancing to the Beat of Shalom: Christians Revive Kansas City's Arts Scene
The Culture House and Störling Dance Theater have given believers a voice in the local arts scene and beyond, meanwhile bringing a bit of racial peace to the Kansas City area.
8.27.12
"They didn't even know me, but they heard my story and prayed for my kids," Kierl-Bourman says. "God gave me this group of 13 women who supported me, held me up, and prayed for me every day. It was part of his plan and his way of helping me heal from everything I'd been through."
She finished the past 7 years of her 21-year dancing career with Störling Dance Theater.
"Being in the secular ballet world, Christianity is kind of 'Don't ask, don't tell,'" she says. "You don't know who's a Christian. At Störling, they pray every morning before class."
While not explicitly Christian, Störling does operate the Artist Development Program, which provides pre-professional dancers with nine months of intensive instruction, and helps them develop tools for their life and career, spiritual maturity, physical and mental discipline, and an appreciation of the arts.
"That is a specifically Christian discipleship program," Enna says. "You don't have to participate in the spiritual development, but besides dancing day and night, they take design classes, as well as an apologetics course and a discussion group about Christianity and culture. It's to help those young artists have the discussions, think about their faith, and be prepared for the marketplace . . . It's not just so their faith survives in the arts, but that it thrives and they have the support and the integrity with them going into it."
Today, graduates of the program are receiving scholarships to top dance and theater programs around the country, including the Ailey School, part of the Alvin Ailey American Dance Theater in New York, and theater programs at the University of Harford in Connecticut and Oklahoma City University. Students have also received full scholarships to the Joffrey Ballet's summer program in Chicago.
MORE FROM CHRISTIANITY TODAY