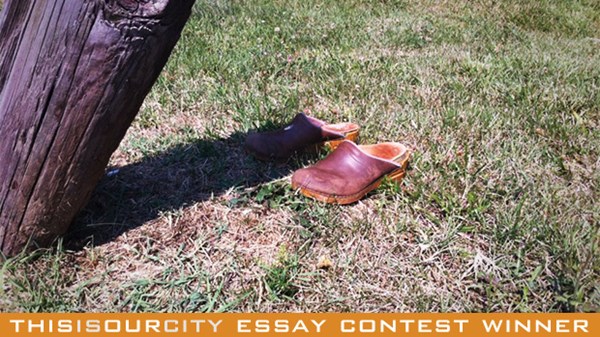 'Daddy, Why Do People Steal from Us?'
How I answered the question would prove crucial to addressing racial divides in our D.C. neighborhood.
1.15.13
And so, perhaps it was time for me to reveal the bitter reality to my little girl. I could explain it this way:
Well sweetheart, we're Korean and we live in an African American neighborhood. And those two groups don't get along. So maybe people have been stealing these things from us to intimidate us or scare us, or to get back at someone who once hurt them or treated them badly, unfairly.
No. I was never going to tell my daughter this.
First, it is not categorically true. I'm not ignorant of the racial prejudices of my own community or those of others. Yes, the thefts may have been racially motivated. It's possible, even probable. But possibility and probability do not make it true. But even if these crimes were racially motivated, it would be foolish and unfair to look with suspicion at every person passing our house, because 99 percent of those people have no desire to harm us. It is not fair to cast such a broad net of suspicion over so many in response to the perceived and isolated actions of a few.
But isn't that the mental trap that we so often get lured into in regards to race:generalization, whereby we allow one person's actions or one story to poison our perception of millions who share nothing more with that person than the color of their skin? How unfair and absurd, and more, contrary to most of my own experiences.
Moreover, I won't tell my little girl such a thing because I don't want it tobecometrue. With social dynamics, just the whisper of a sentiment is enough for you to look at another person differently, askance. I believe this principle lies at the heart of animosity between Asians and African Americans—that the viral rumor of bad blood is creating real bad blood in turn. It is bigotry that is inherited largely through cultural osmosis rather than experience. Those who were previously unaware of the dynamic have a prejudice foisted upon them. And sometimes this rumor is perpetuated not from within, but from without, by well-intentioned and well-educated but ultimately ill-informed sources.
MORE FROM CHRISTIANITY TODAY