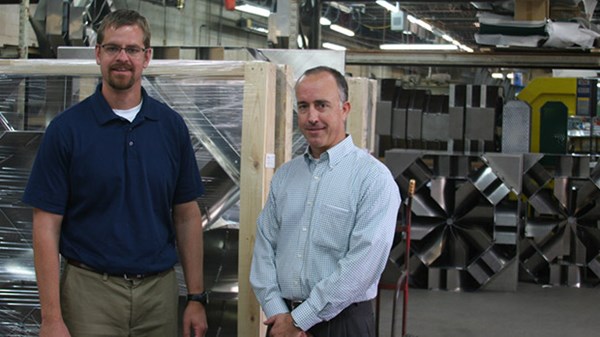 Productivity and Grace: Management and Labor at a Denver Manufacturer
Steve Hill and Jim Howey's leadership style is unusual in an industry known for top-down hierarchies.
9.26.12
Steve and Jim lament how Christian business leaders are often short-sold. When these leaders are reduced to the number of tracts they dispense or Ichthuses they display, they argue, it undermines their primary contributions to our world: valuable products, meaningful work, and life-giving camaraderie.
"Operating a business unto the Lord is about producing a quality product or service, treating people well, and stewarding the proceeds," Howey says. "That's it . . . . Being a Christian in business isn't about tricking your employees into hearing the gospel. It's not about being a donor to nonprofits. It's not about making as much money now so we can retire and serve on ministry boards."
Their greatest challenge is balancing their equal commitments to productivity and to grace.
"We want to cultivate a healthy work environment," says Howey. "But we want people to get their work done. The pendulum of grace can swing too far. This isn't a love fest. It's a business."
The demands of a fast-paced manufacturing business play into this tension. When making simple decisions like how to use timecards and when to permit flexible work hours, Hill and Howey wrestle with how to be both highly productive and highly loving, to balance employee care and manufacturing excellence.
"It's seemingly impossible to have a highly productive work environment and not treat employees as simply factors of production," Hill says. "But we believe that all things are possible with God."
Blender Products isn't just a warehouse filled with steel and rivets. It's a manufacturing family. In an industry lacking exemplars, they forge a countercultural environment teeming in dignity, ingenuity, and grace.
Chris Horst is the director of development at HOPE International. He and his family live in Denver, Colorado. Chris blogs at Smorgasblurb, and you can connect with him on Twitter @chrishorst.
MORE FROM CHRISTIANITY TODAY