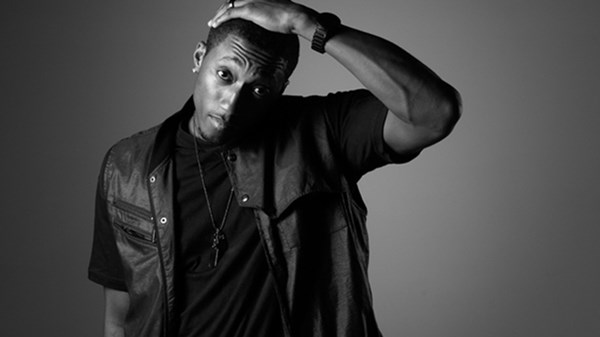 Lecrae's 'Man Up' Mission to Address Father Absence
The 32-year-old Christian rapper says biblical manhood is the key to stopping fatherlessness in Atlanta and beyond.
4.26.12
It's no small miracle that Lecrae has become a national Christian leader on this issue. Before hearing the gospel at 19, Lecrae's life bore the marks of growing up without a father. "I didn't fit in anywhere. I was just a misfit of a person," says the 32-year-old. Living with his single mom in the south side of Houston, he wrestled with his identity and worth, getting into drugs, theft, and gang activity. "I had strains with other men in my family as well, and just didn't have a lot of healthy mentoring relationships as a young man. I grew up and still didn't know what it meant to be a man."
"Because of the fatherlessness in his own life, Lecrae had a burden for the lack of fathers in the urban cultures, and for the distortion of manhood," said Davilla, a close friend of Lecrae. "Christ redeemed and gave him new life, and he is stewarding it very well."
"Now I'm a husband and a father, and I've never seen this fleshed out in the home, so I only know what I've read and what men have taught me," said Lecrae. "That's why it's crucial and important for other men to learn while they have the opportunity."
Andrew Thompson is an editorial intern at Christianity Today.
MORE FROM CHRISTIANITY TODAY