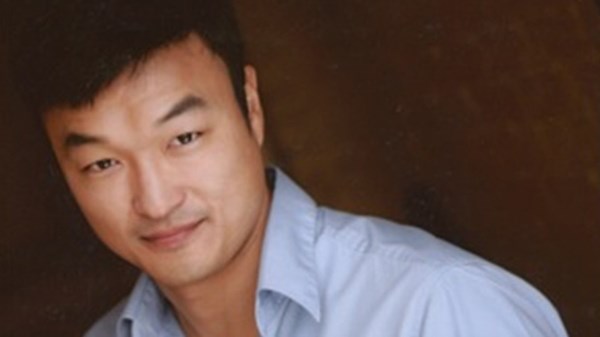 How a Korean Prodigal Son Landed on Toronto's Stage
Toronto theater buffs know playwright Ins Choi. What they don't know is how his church makes his work possible.
12.5.12
"There's power in humor. When people laugh, it means they've understood something and you've made a connection," says Ins Choi, Toronto actor and playwright. Choi's debut play, Kim's Convenience, is sobered by intergenerational conflict, but it is also uproariously funny, not least because Mr. Kim, a belligerent and bull-headed Korean father, takes center stage.
In the play, which is loosely based on the story of the Prodigal Son, "Appa" runs the family convenience store in Toronto's gentrifying Regent Park neighborhood. A larger-than-life character and vociferously anti-Japanese, Mr. Kim has added the Toronto police to his speed dial should he spot a Honda illegally parked in front of the store.
"I solifidied Appa early on," says Choi, whose own family moved from Korea to Toronto when he was a baby. "I knew his voice, I knew him through all the male Korean influences in my life: my dad, my uncles, men at church."
Korean churches and convenience stores are landmarks of an era of Toronto's recent history, marking decades of Korean immigration to Canada. But Kim's Convenience chronicles what may soon be a lost story: as areas like Regent Park revitalize, these churches and variety stores are ceding their place to condo highrises and big-box retailers.
Instant Hit
Kim's Convenience garnered immediate attention in Toronto when it entered, and won, the contest for Best New Play at Toronto's Fringe Festival in 2011. After its sell-out run at the Toronto Fringe in July 2012, it was picked up by Soulpepper Theatre Company, which has re-extended the show several times and plans to launch its first national tour in January 2013.
Nominated for Toronto's most prestigious theater honor—a 2012 Dora Award for Outstanding New Play—and hailed by Toronto Theatre Critics as 2012's Best Canadian Play, Kim's Convenience is "theater's rags-to-riches story," says Choi. When Choi graduated from York University in 1998, Asians were underrepresented in Toronto's theater landscape. This remains true today, making Choi's rise the kind of unexpected narrative to capture the imagination of Toronto's media.
MORE FROM CHRISTIANITY TODAY