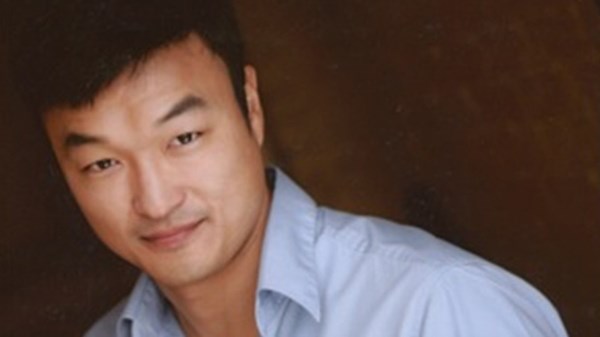 How a Korean Prodigal Son Landed on Toronto's Stage
Toronto theater buffs know playwright Ins Choi. What they don't know is how his church makes his work possible.
12.5.12
Even with its modest budget, Grace Toronto's arts ministry hosts events meant to generate conversation among artists and art patrons both inside and outside the church. For example, after a performance of Kim's Convenience at the 2012 Toronto Fringe, the church hosted a reception at a local pub with Choi and the cast. Such events aren't covert evangelistic operations, says Cusson. "We want to build relationships and let artists know that they are made in the image of God and that their work reflects our creative God."
Excellence and Credibility
If Grace Toronto challenges conventional assumptions about the priorities of church, Ins Choi himself also proves iconoclastic. Did God prompt him to write Kim's Convenience? Choi answers with a firm no. "That [implies] that artists are a conduit, that we could channel God's artistic inspiration. There are saints, artists throughout history who do say that. But most of what I do is hard work," explains Choi. "It's a lot of perspiration."
Choi admits his chagrin when Christian artists defend their work with allusions to divine inspiration. "At the end of the day, art has to stand on its own. If the work we produce is excellent, someone's bound to ask, 'Wow, How did you do that?' " When we're artistically credible, Choi says, the world begins its conversations with us.
It's credibility that Choi has gained with Kim's Convenience, something he now intends to use to advance his next project, "Subway Stations of the Cross," which he hopes to self-produce next Easter. A meditative collection of eight poems and six songs, it's performed by a homeless man on his ukulele from a subway platform. And unlike Kim's Convenience, it explicitly speaks about the life of Jesus. "I feel like Kim's Convenience and its success has allowed me to do ["Subway Stations of the Cross"]," Choi says.
MORE FROM CHRISTIANITY TODAY