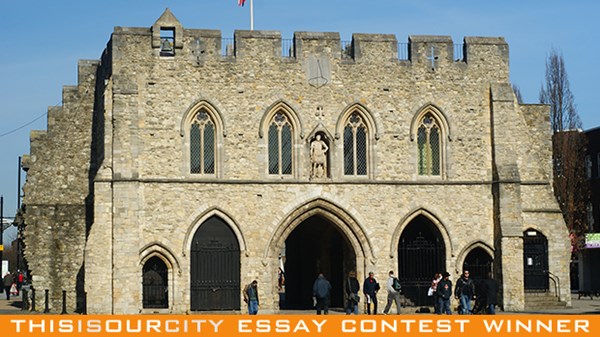 How UK Christians Can Respond to Secularism
Instead of separating from our local government, churches in my hometown partnered with it.
8.19.13
It is supposedly the place where King Canute stood and futilely ordered the sea to retreat. It's certainly the place King Henry V set sail from to reach the Battle of Agincourt. The gate through which the troops marched stands in a forgotten corner of the city. It is the place where the Titanic set sail. On that fateful voyage, 549 people from this city lost their lives.
Illustrious history mixed with patches of ignominy. Sacked by the French in the 14th century, walls restored and strengthened, never again breached. Struck by the plague soon after and again, 300 years later. A city defined by fears of invasion as well as the prospect of prosperity brought through its docks. Its proximity to the sea and other countries both a virtue and a threat.
It's also where I grew up. Several years ago, the leaders of Southampton, on the south coast of England 70 miles out of London, adopted a vision statement: Southampton would be a city that is "good to grow up in and good to grow old in." A few years before, Eugene Peterson had used similar language to interpret Zechariah's ancient words: "Old men and old women will come back to Jerusalem, sit on benches on the streets and spin tales, move around safely with their canes—a good city to grow old in. And boys and girls will fill the public parks, laughing and playing—a good city to grow up in."
Praying on the City Walls
Around the time the City Council was unintentionally borrowing from the Old Testament, I stood on the city walls. Every other Wednesday night at midnight, a small group of us met here to pray. We looked out over the developments rising from land reclaimed from the sea. We looked down to see revellers staggering from bar to bar, and the homeless man shrunk beneath a park bench. On one occasion, a larger group gathered—too many for our regular perch—so we moved in front of the main city gate. There we knelt. And we prayed. We prayed for our families, for our friends, but most of all, for our city.
MORE FROM CHRISTIANITY TODAY