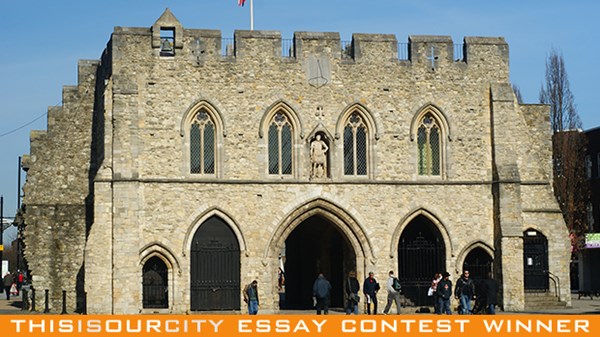 How UK Christians Can Respond to Secularism
Instead of separating from our local government, churches in my hometown partnered with it.
8.19.13
It nearly brought the City Council down, I sat above the chamber as it tabled a vote of no confidence in the elected leader, then passed only because of a renegade councillor voting against her party. Billy Kennedy, senior leader of New Community Church, Southampton, signed on the dotted line. By doing so, he took responsibility for the schools for over a century to come. In the years since, the church has built relationships with the local government, and improving exam results have demonstrated credibility. In Southampton, and throughout the UK, local churches are becoming the preferred partners for local government.
Christians Creating Jobs
In the light of the budget cuts faced by the council—£25 million to go this year, and again the next, and the next; 300 jobs going this year alone—the council asked for churches' help. And that little bit of grammar matters. It was the churches together, not one in competition or isolation from others, from across the city, all committed to seeing Southampton become a place that more reflects the kingdom of God. A place that is good to grow up in, and a place good to grow old in.
Southampton has prospered from its position as a trading port, bringing employment to many. This summer, Ford will close its assembly plant on the edge of the city. In 1910 Ford opened its first UK dealership in the city, with a manufacturing plant following in 1939. For generations the factory has provided work. One employee commented on the closure: "My dad worked here in 1972 for 25 years. I've worked here for 25 years. I'm not sure what I'll do."
The City Council leader met with the churches who wanted to help address unemployment. They could help with youth unemployment, they were told. They could help with youth clubs, childcare, and the shortfall of families willing to foster and adopt in the city. From across the city, 400 people from churches of every stripe met to hear the challenges and consider what they could do. They prayed and then got practical.
MORE FROM CHRISTIANITY TODAY