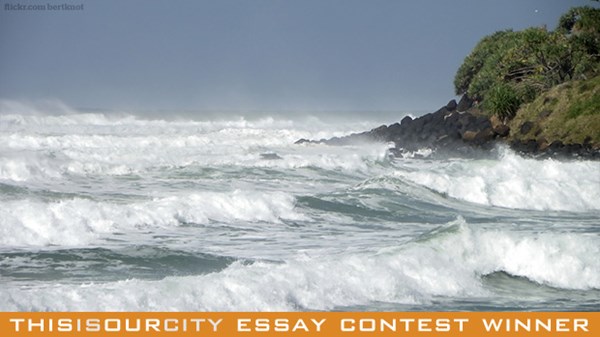 Jesus Is Coming, So Save a Wave
Surfing for the common good of my Australian city.
2.4.13
The lamentable stewardship of creation has nudged me to join local surfing environmental groups over the past four years. As a dad, pastor, president, chairman, and surfer, I have tried to advocate for the sport of surfing and creation care. But more centrally, I am striving to spread shalom for the flourishing of the entire Gold Coast.
In 2008, I helped resurrect a once-thriving local branch of the surfing environmental nonprofit called Surfrider Foundation, which had been dormant six years prior. As president of the local branch, I've motivated a small army of surfing activists in beach cleanups, sand-dune enhancement projects, city plastic reduction, beach care lectures, recycling events, peaceful rallies, and constant engagement with city and state government to make wise and informed decisions that benefit the waves, beaches, and surfing community. I've learned at Surfrider Foundation that surfers don't protect their local waves because they've been convinced that good stewardship is morally right. Rather, they protect their waves because if they were to lose them, they would lose a part of their souls. Peter Kreeft says it well in his book I Surf, Therefore I Am: "'To surf' is not just something that you do, but something that you are."
Striving for the shalom of the Gold Coast means tapping into the core identity of surfers, showing them that the activity they love is so intrinsically woven together with the environment and local economy that if they don't step into action, they will lose themselves and watch the city they love disappear. It means showing them that their surfing and coastal protection will benefit the Gold Coast by providing jobs, boosting the local economy, and building a healthy network of passionate community activists. It will also provide a lens for their fellow citizens to see that a people and their habitat are inseparable.
MORE FROM CHRISTIANITY TODAY