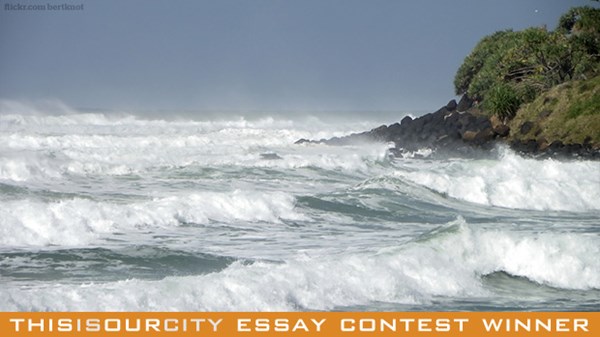 Jesus Is Coming, So Save a Wave
Surfing for the common good of my Australian city.
2.4.13
After three years with Surfrider Foundation, in 2011 the founder of National Surfing Reserves, a sister organization, approached me to establish surfing reserves on the Gold Coast. Thirteen months later, after hundreds of hours spent chairing a committee and partnering with major stakeholders in the surfing industry, city council, and state government, in February 2012 we witnessed three world-famous surf point-breaks recognized as official National Surfing Reserves. The achievement included a dedication ceremony that drew our state's governor and three surfing champions, $50,000 raised, a Gold Coast historical surfing book, and three plaques and signs marking the three world-famous surf point-breaks. But the crowning moment was when a 10-year-old grommet unveiled the plaque in our ceremony and said he hoped to die an old man, surfing the wave right behind him. Through those efforts, it is my prayer that we have laid a foundation for generations to love and enjoy the same waves we now enjoy.
2012 was also the year God blessed my wife and me with a beautiful daughter. Sage Marie arrived shortly after the dedication and in the midst of several Surfrider Foundation events. We want Sage to grow up in a home where discipleship includes loving Jesus and his church, sharing the gospel boldly, and loving God's creation while seeking to spread shalom over our city. To that effect, we never want her to remember a day when she did not love Jesus or wasn't actively involved in protecting her local beach.
MORE FROM CHRISTIANITY TODAY