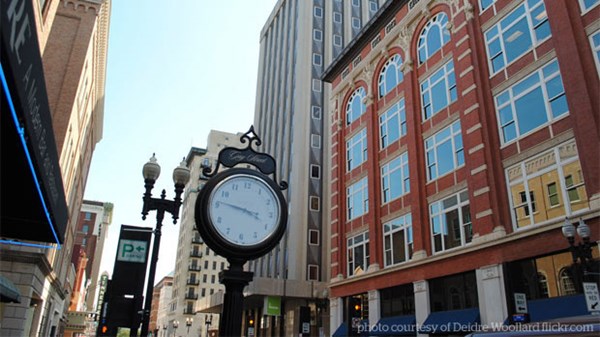 A Guide to Being Salt and Light in Knoxville
Compassion Coalition aims to mobilize and deploy Christians to address their city's brokenness.
1.18.12
Veta Sprinkle, a member of Farragut Church of Christ, quickly thought of a way her church could help. It already had a car care ministry for single moms on Saturday mornings. Church volunteers performed oil changes and minor tune-ups, played with children, and offered breakfast for the moms—and Sprinkle saw the opportunity for the youth offenders to volunteer alongside them. Soon Sprinkle had recruited three other faith-based organizations to offer community service opportunities.
Volunteer teams serve on a rotating basis so as to be with the same youth each time over a few months. "The purpose was for the child to see the same face several times," Sprinkle explains. "We wanted it to be about relationships." Notably, the teens serve at a church or nonprofit in the same neighborhood as their school.
Today, some 1300 youth go through the program annually, providing over 20,000 hours of community service through 26 sites. DA Nichols says the program "simply wouldn't have happened without the faith community."
Spreading Salt & Light
Leaders from other cities have made pilgrimages to Knoxville to learn how they could institute similar efforts in their own cities. Kyra Quinn is currently shepherding Salt & Light research in State College, Pennsylvania. Jason Topp and his team have created Salt & Light of Northwest Indiana, publishing their first community guide in 2010. "In our area we've had a silo mentality," Topp says. "What Salt & Light has already accomplished is [to start] conversations with people from different denominations, backgrounds, and races who are coming together now and saying 'We want to collaborate to reveal Christ to our community.'"
Amy L. Sherman's newest book is Kingdom Calling: Vocational Stewardship for the Common Good (IVP, 2011). She is a Senior Fellow at the Sagamore Institute for Policy Research.
MORE FROM CHRISTIANITY TODAY