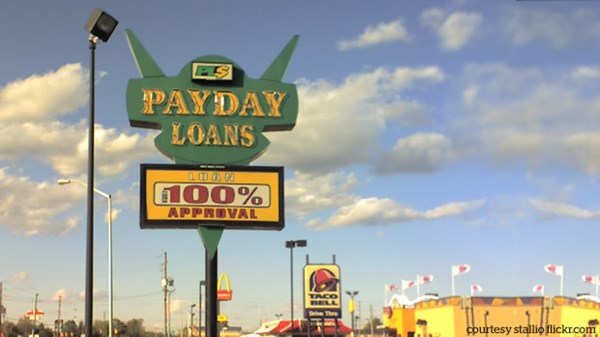 An Ichthus in a Sea of Loan Sharks
How faith-based nonprofit Grace Period is turning the tide on predatory lending.
12.6.11
Then Krebs and Wiles launched Grace Period. They were hoping to reach customers like Jameikka Drewery, a medical assistant and single mom with five children. In 2006, she had been burned by a payday lender called Advance America, which was circumventing Pennsylvania's usury laws until it was kicked out altogether by the attorney general in 2007. "It was a rip-off," Drewery says. "Every paycheck I had to go and pay them and then borrow back just to pay my bills. I did that for four months or so before things finally got better."
When Drewery needed a loan in 2008, she was stumped. "I was getting married and I needed a loan to pay for a [reception] hall," she explains. The place she wanted required a $250 deposit. An acquaintance recommended that she check out Grace Period.
When Drewery called the organization, she heard something different from the usual payday lending pitch. Wiles explained that Grace Period was a savings cooperative, one you join as you would a gym. Clients enroll as a member in the club for at least one year. Grace Period offers the new member an initial loan and establishes a workable repayment plan. Typically about $50 is deducted automatically each pay period from the member's paycheck to cover loan installments and modest club dues. These automatic payments continue for 12 months. During that time, the initial loan is repaid and additional funds accumulate as an emergency savings reserve for the member. At year's end, members can withdraw funds and close their accounts or remain members, earning interest on their savings.
"They look at how much you make and how much they believe you can pay back," Drewery says. "They tell you [that] you don't want to borrow more than what you can pay back every paycheck and still have enough to live on."
When Drewery cut back from working two jobs to "just a job and a half" so she could start nursing school, she walked a financial tightrope. Over the next few years, she borrowed several times from her Grace Period account to handle various challenges, such as her car breaking down. "The best thing about them was that when I needed them they were always there," she says. "They helped me save."
MORE FROM CHRISTIANITY TODAY