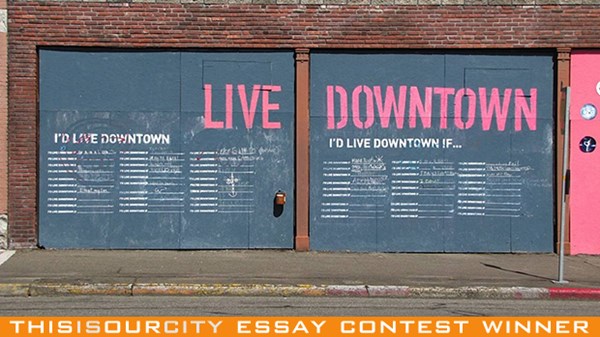 Image: Courtesy of Brandon Rhodes.
A Long Obedience in the Same Downtown
The local, highly ordinary gospel witness of Zoe Livable Church.
8.19.13
"I came into this with the attitude that I was going to change the city. It was the complete opposite," says barista Liz Sparks, Paul's wife. "Seeing the work that God does through social justice work . . . [and] I never had my fingers in it at all. Tacomans [are] doing more of the work than I was."
Settling into a particular place well, it turned out, calls for more than good intentions when the neighborhood already has them. Listening to their neighborhood, Knoll says, "We realized we have to start over." Less litter and a cool music venue wasn't what the neighborhood needed.
How might a church seek the common good of a neighborhood that's already seeking a similar future? And in what ways might that church's pursuit be faithful to the peculiarity of Christ? For Knoll, the Sparks, and other Zoe members, the answer began with a posture of active listening together. They wanted to join what God was already up to.
Following the Place-Prettying God
Many Tacoma artists had been finding quirky ways to beautify the city's more desolate patches. Beautification activism felt like a natural onramp for many in Zoe. "God loves to make beautiful what the world has left as rubble," says Paul. Recently, that's included some women who "yarnbomb" ad-hoc tapestries into chain-link fences. My favorites are the interactive chalk-paint murals encouraging people to finish the sentences, "I'd live in downtown if: _____" and, "I go downtown to: _____." Every time I visit Tacoma, I find new answers chalked in.
"It all sounds a little selfish," says Knoll, "because I want to be in a beautiful city, too."
MORE FROM CHRISTIANITY TODAY