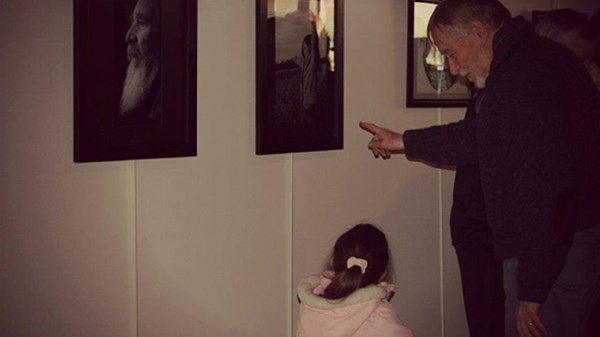 Making Culture in a Small Town Storefront
Why I helped restore a relic from the past on behalf of the next generation.
2.26.13
Over many such Saturday mornings—and dozens of dumpsters, dump trucks, flatbeds, carloads, and recycling bags—we completed step one of the renovation: Get rid of the years' worth of garbage that had filled the building. That alone would have been a volunteer effort worth our boasting. With each new load of trash removed, the possibility that we had dwelled in, that fueled us all, began to look more like a reality.
One of the phrases I learned from Gregory Wolfe's editorial statements in Image journal comes from a passage by critic R. P. Blackmur. Blackmur talked about poetry that "not only expresses the matter in hand but adds to the stock of available reality."
In making the Arts Center, we would add tangibly to the stock of reality available to the citizens of Hartford City, Indiana, and the surrounding area. We would bring some poetry to town.
Closing In
As we continued gutting the interior, we discovered that the early-20th-century pressed-tin ceiling, hidden for all these years above a drop ceiling, was in serviceable shape. It would take only minor repairs to restore this ornately designed feature, some 20 feet above the floor, to something like its former glory.
As efforts continued, I was asked if I would like to serve on the Board of Directors. They liked that I was young(ish), had come to all the workdays, and taught at the university in the next town over. I accepted, joining local artists, an attorney, a retired salesman, a nurse at our hospital, a former Indiana state senator, an elementary-school teacher, and several others. We met frequently to plan next steps.
We would hit some road bumps in timing, funding, personnel, and partnerships. The renovation efforts slowed to a crawl for a while, and the building sat at that halfway stage for longer than we wanted.
MORE FROM CHRISTIANITY TODAY