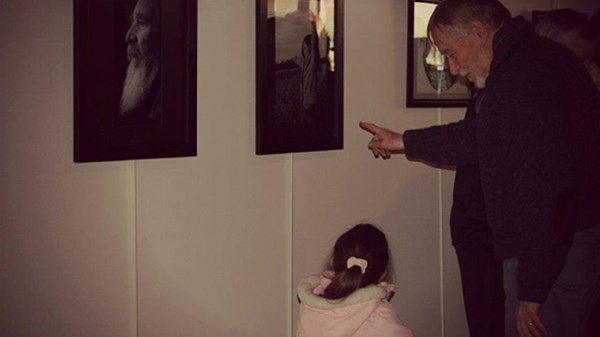 Making Culture in a Small Town Storefront
Why I helped restore a relic from the past on behalf of the next generation.
2.26.13
I stood and looked at the floor that would soon be replaced and tread on by the feet of children and teachers and community members; the bare walls that would soon be covered with their art; the pressed-tin ceiling that would inspire with its lavish detail and hold the beautiful lights we'd ordered.
In the coming days, many would debate gun control, increased security, and mental-health-care awareness. But I couldn't help thinking that this work was, for me, the most appropriate reaction to the tragedy in Newtown. I saw the Arts Center with a new urgency: not just as a renovated old storefront, but as a place where people of any age could come and create, make culture—and make friends—in a world that needed more than ever these safe spaces. It would be one strategy against isolation and anger, a place made for the appropriate expression of those emotions, a place that might finally have the power to, as Alain de Botton says, "rebalance our misshapen natures."
That knowledge helped me then, and helps me now. When I sit in our board meetings after a long day at work, when I hear that the contractors have run into some unforeseen problem, or that we're out of money (we're often out of money), I think, It doesn't matter. We have to do this. We need this place, and we can't give up.
Open Doors
We indeed held our Grand Opening and Dedication, and it was by all accounts a major success. We're up and running now, and our small city came together to celebrate the milestone.
There is much more work to be done to sustain the vision.
This is how culture making happens in our towns and cities. It's a long-term community commitment. But it can work, and when it does, a new reality emerges. The architecture, the people, the art they are making—each distinct element converges, and we can dwell in possibility together every time we open the doors.
Daniel Bowman Jr. is assistant professor of English at Taylor University in Upland, Indiana.
Photo courtesy of Tavia Boolman.
MORE FROM CHRISTIANITY TODAY