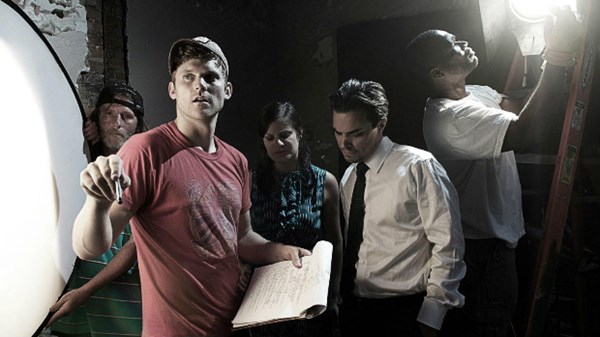 Image: Courtesy of Neighborhood Film Company
Making Films With, Not About, the Homeless
Neighborhood Film Company includes adults in recovery in the production process.
6.24.13
With an almost total deficit of nearby businesses, Staub envisions the NFCo. community as a stabilizing presence in the neighborhood. "By placing our company here and living here we get rid of our commute," he says. "Now we can just walk outside and invite people over to our homes or to the office organically."
The immensity of the problems of homelessness, addiction, and incarceration in Philadelphia is more than enough to paralyze. But for NFCo., they are family matters.
"We're not the Philadelphia Film Company—our impact and our love are smaller than that," Lindwall says. "It's exciting to know that the God who made the universe calls us to love our neighbors. We get to do that by making videos, and we all do it together."
Tim Høiland is a content strategist at changegoat, a Phoenix-based creative consultancy that humanely kills and disposes of the status quo. He blogs at tjhoiland.com and tweets @tjhoiland.
MORE FROM CHRISTIANITY TODAY