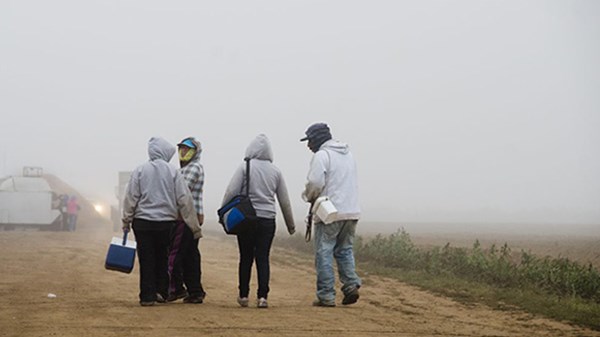 Ministering on the Margins in Rural America
Tierra Nueva ministry reaches drug addicts, migrant workers, and other downtrodden people living in Washington State.
2.28.13
Each year, snow geese fly 3,000 miles from the tip of Siberia, across Alaska, down the coast of Canada to their wintering home in the rich agricultural hub of Skagit Valley, Washington. The geese fly back to the arctic tundra by the end of March. Meanwhile, a much quieter migration is taking place in the valley.
After spending their winter in California, thousands of workers head north for the spring and summer. Breathtaking fields of tulips, daffodils, berries, and produce, support a $300 million industry that requires four to five months of seasonal labor.
A spokesperson from one of the valley's largest agro-businesses (that requested anonymity) says, "Without seasonal workers, we have no labor force." The majority of workers are Triqui or Mixteco Indians from Oaxaca, the poorest state in Mexico. Most don't speak English, and many speak only minimal Spanish.
Marcelino, his wife, and seven children have made the yearly trek between California and Skagit Valley since 2000. Originally from Oaxaca, Marcelino came to the States in 1992, and brought his family later. "People long ago came from the North and told us that in the North you make more money," says Marcelino. "But it is not easy here."
In Skagit Valley, one 12-by-20-foot room houses 10 people: Marcelino, his wife, six kids, and two grandkids. The room has three sets of bunk-beds, a small sink, a refrigerator, and a stove, but the bathroom is 100 yards away, past rows of homes in a company-run migrant camp where other employees live.
Marcelino, his wife, and two of his daughters, ages 18 and 22, work seven days a week. "The work that we do is hard," says Marcelino. "You get home really hurt. [Our] knees hurt, back hurts, hip hurts, feet hurt."
Marcelino's grandchildren are picked up at 5:30 every morning to spend 12 hours at the company-run daycare. Children who are too old for daycare are lured by gangs and drugs, especially during the summers with no school or supervision.
MORE FROM CHRISTIANITY TODAY