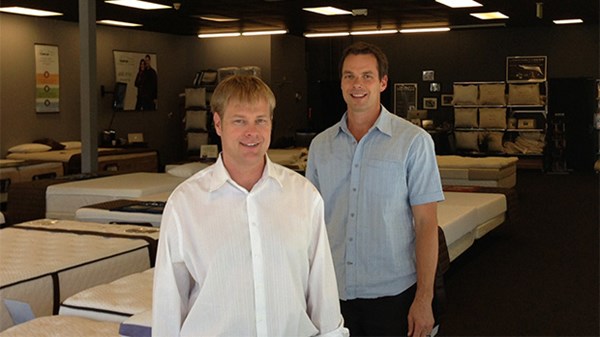 The Moral Mattress Kings of Denver
Two former campus ministers bring rest and integrity to a culture starving for a good night's sleep.
11.12.12
In 2009, Adam came on as a salesman. A self-described nomad who had spent the previous eight years working as a raft guide, Callaway came to Urban Mattress looking for a new opportunity. And he flourished, quickly building rapport with customers and championing the Urban Mattress values. This fall, Adam became an Urban Mattress franchisee; his first store opens this Christmas in Austin, Texas.
"I've always loved adventure. But I never would have expected to be an entrepreneur," says Callaway. "Four years ago, everything I owned fit into a Subaru. Now I own a business. We are really excited to bless our new community here in Austin."
Meanwhile, Van Diest and Rietema plan to launch eight more franchisees over the next two years. Their vision is to see these entrepreneurs become leaders in their communities by selling beds in a way that honors God and serves employees and customers alike. One bed at a time, Urban Mattress brings a restful shopping experience to an industry and consumer that needs it.
Chris Horst is director of development at HOPE International. He has written for This Is Our City about manufacturers in Denver, where he lives with his family. Chris blogs at Smorgasblurb, and you can connect with him on Twitter @chrishorst.
MORE FROM CHRISTIANITY TODAY