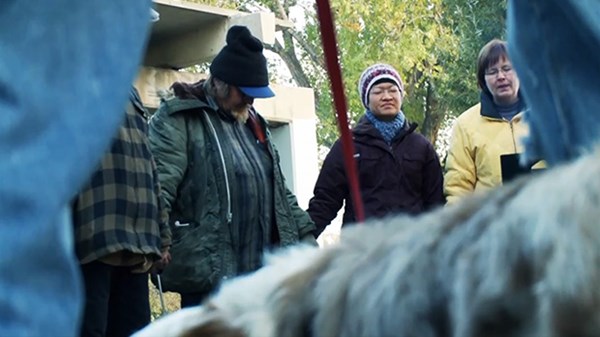 Not Your Father's Christian Community Development
How John Perkins's CCDA has changed to respond to 21st-century realities.
2.20.13
For the past three years, I've managed the bookstore at the Christian Community Development Association (CCDA) annual conference. Each year I see old friends and make new ones, all the while putting new books into the hands of conference participants. It's a place where I can observe which voices are shaping ideas about what Christian community development is and how it should be practiced in neighborhoods. Authors like founder John Perkins, Bob Lupton, Amy Sherman, and Wayne Gordon represent the longstanding tradition of CCDA.
However, I have noticed over the past few years a growing interest in food, ecology, and Native American communities—topics not always considered part of Christian community development. Books by the late Richard Twiss (a Native American and a popular speaker at the last two conferences) and Wendell Berry, for instance, were among the top sellers at last fall's gathering. I wondered: Did the book-buying habits of conference participants suggest that the vision behind Christian community development is changing?
CCDA was founded in 1989 by John Perkins, who described the mission of CCDA in terms of three Rs: Reconciliation, Relocation and Redistribution. Noel Castellanos, current CEO, notes that the three Rs "articulate a biblical approach to living out kingdom values and the gospel in urban poverty situations." Central to the CCDA mission was racial reconciliation, a goal shaped by Perkins's experience growing up as the son of a sharecropper and having his brother killed by a white police officer. Relocation—both the movement of suburbanites into urban areas, and the return of urban youth to their neighborhoods after college—emphasized that places, even ones that seemed under-resourced, are worth developing from the inside. Redistribution was likewise primarily a local virtue, manifested as Christians shared their resources as the early Christians had in Jerusalem (Acts 2). Perkins has described redistribution in terms of economic development: Christians investing in each other's lives in order "to start local enterprises that meet local needs and employ indigenous people."
MORE FROM CHRISTIANITY TODAY