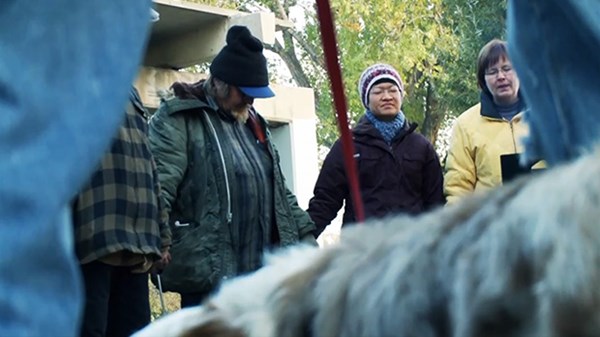 Not Your Father's Christian Community Development
How John Perkins's CCDA has changed to respond to 21st-century realities.
2.20.13
"For years, CCDA has said [that] the path to building healthy and sustainable neighborhoods is doing church there as well as doing compassion and development work," notes Castellanos. "But . . . there was another element missing: the confrontation of injustice."
Castellanos attributes this broadening to the on-the-ground experience of CCDA's almost 10,000 members and 1,000-plus member organizations, most of whom are in urban neighborhoods (although there is a growing presence in rural places). Historically, CCDA members have sought justice and mercy within the scope of their own neighborhoods. But as they have listened to their neighbors, they find they are affected by social and economic policies far beyond their zip codes. For instance, Castellanos says, many members have found that "banks aren't lending in the same way to [their neighborhoods] as they do in other communities." Education and immigration are national issues that have real-time implications in neighborhoods with a CCDA presence. CCDA is coming to realize its own collective power to advocate on public policy issues that affect the neighborhoods where members live. "We weren't looking for issues to get involved in," says Castellanos. "We were simply looking at [the systemic challenges] facing our neighborhoods."
Among CCDA's new, systemic action points:
The DREAM Act: In June 2012 the Obama administration announced it would stop deporting most youth who meet the DREAM Act criteria and to create channels through which they could receive work permits. "The action by DHS and the Obama administration to offer deferred action from deportation for Dreamers," said Castellanos, "along with the ability to work legally, is a hugely important step toward fixing our current immigration system." This new policy opens up economic and educational channels for undocumented youth, including those living in many neighborhoods where CCDA members work.
MORE FROM CHRISTIANITY TODAY