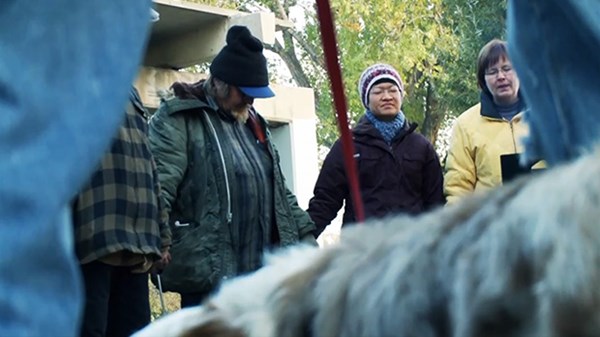 Not Your Father's Christian Community Development
How John Perkins's CCDA has changed to respond to 21st-century realities.
2.20.13
Creation Care: In 2011, CCDA launched a workshop track at its annual conference dedicated to health and the environment. One of the coordinators of this workshop track was environmentalist Rusty Pritchard, the president and co-founder of Flourish, who lives with his family in urban Atlanta, where he is involved in community development. In a recent interview, Pritchard emphasized that addressing environmental issues is an important facet of caring for our neighbors and places. Air pollution, for example, makes breathing difficult for children. "Those are things that are part of the landscape that are broken, where shalom doesn't exist, and I think it's really important for Christians to take responsibility for those places where they live and do what they can to restore them."
Diversity, Leadership, and Theology
As an extension of Perkins's work in Mississippi, CCDA was focused in its early years on reconciliation between white and black Christians. One Spanish speaker served on the original CCDA board, says Castellanos, but it took a while for the Hispanic voice to grow in prominence. "I've been to every conference since 1994," says Castellanos, "and I began to invite my [Spanish-speaking] friends to the conference and others started to do the same," and eventually there was a significant Latino contingent.
Native American voices have also begun emerging within CCDA. The late Richard Twiss, a CCDA board member who belonged to the Sicangu Lakota Oyate from the Rosebud Sioux Reservation in South Dakota, was one of the most memorable keynote speakers at both the 2011 and 2012 conferences. At the close of his 2012 talk, he challenged CCDA members to consider an indigenous Christianity, with the poignant words of Cayuga theologian Adrian Jacobs: "Weep with us and sing with us, the pain will be so deep that its only consolation is in our creator. The great sin against our dignity is answered by a love that brings arrogant violence to its knees." Leroy Barber, vice chairman of the CCDA board, notes a correlation between this diversifying of CCDA's membership and its forays into advocacy described above. "The broadening of CCDA's conversation beyond just blacks and whites," he says, has led to "the advocacy part of CCDA growing with [exploration of] issues like immigration, education, and violence in our cities."
MORE FROM CHRISTIANITY TODAY