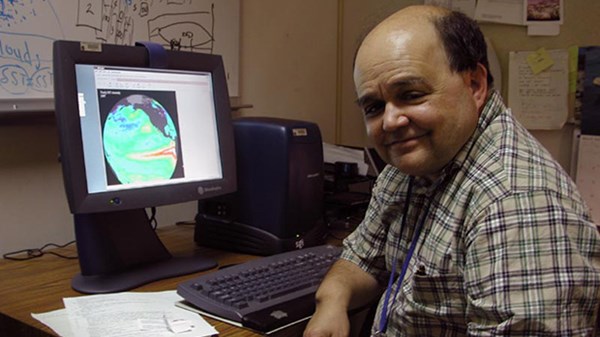 The Oceans Declare the Glory of God
How NASA oceanographer Jorge Vazquez is protecting the seas through climate-change research.
4.29.13
Tell me about how you became an oceanographer.
For me it was a matter of going back to my first love—and that was studying the beauty of God's creation. I love the outdoors—skiing, the mountains, the ocean. I started out as a pre-med major at the University of Miami, taking a lot of biology and chemistry. I was doing okay, but my first lab dissection, of a rat, made me realize that was not my calling. My advisor encouraged me to switch to physics and I did, and I was doing okay. But I realized I am a visual person. I can't see an electron. I can't see a proton. I realized that I can see the waves and currents, I can feel the wind. So at that point I decided to go into the environmental sciences. I was getting back to what I love, which is the ocean.
How much of your daily work is actually done outdoors?
Great question! Right now it's much more on computers than anything else. When I was a student at the University of Rhode Island, we went out putting instruments in the Gulf Stream, and we got caught in a tropical storm and 30-foot seas. The entire scientific party was seasick. Whenever people ask me about my faith, I tell them that one of the times I would have loved to have been with Jesus was when he calmed the seas. That would have convinced me!
After that experience, I made the conscious decision to study the oceans from a more stable platform. But now I'd like to get back to doing more fieldwork. When you have a satellite measuring something from outer space, you have to make sure it's right. You have to have instruments in the water telling you what the satellite is doing and that the models you are running are correct.
You came to California in 1984 to work with NASA's Jet Propulsion Laboratory. What, in layman's terms, is the mission of JPL, and what is your research focus?
The focus of the group is on climate change, global warming, and using current satellite technology to better understand the impact of climate change on our planet. These days, many countries have launched their own satellites and space programs. So we are trying to collaborate with different countries in coordinating all the data information from satellites in ways that researchers all over the world can access.
MORE FROM CHRISTIANITY TODAY