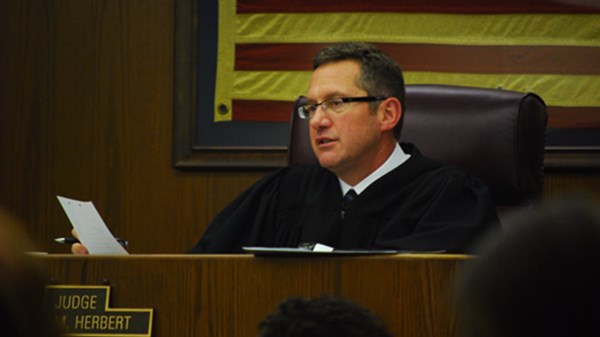 Oldest Profession, or Oldest Oppression? Ohio Judge Creates Court for Abused Prostitutes
Out of Christian compassion, Paul Herbert created CATCH Court for women arrested on the streets.
6.1.12
U.S. District Court Judge James Graham encouraged Herbert when he first heard of the idea of an alternative court, and he has personally attended three sessions of CATCH Court. "The program helps these women get clean and sober and to get healthy, physically and emotionally, and use their own abilities to make a new life for themselves," Graham says. "This ultimately restores families and is a great benefit to our community … and also saves the continued cost of prosecution and incarceration of these women in a 'revolving door' that can go on for decades."
Two secular and one faith-based facility have partnered with CATCH Court. Herbert explains that the program lasts two years because "that's the model for typical specialty courts. If you can stay sober for two years, you have a higher likelihood of success."
Thus far, 72 women have participated in the program. In testimony at the State House in May on a bill to increase penalties on human traffickers, Judge Herbert described some of the women. "One was sold when she was a little girl by her mother to older men for crack cocaine," he told the Judiciary Committee members. "Today she is in Phi Theta Kappa at Columbus State Community College." Another was kidnapped by a motorcycle gang and raped, then transported to other gangs and sold for sex. "Now," Herbert smiled, "she is two years sober from heroin." Overall, 66 percent of CATCH Court participants have received no new charges.
So far the success of CATCH has saved the state nearly $1 million. "We've saved $945,630 so far in jail costs alone," Herbert says. "But the thing that really matters is transformed lives." He shows me before-and-after pictures of some of the CATCH Court graduates. He compares one woman's dead-eyed mug shot to a recent photo of her with a bright smile. "Look at that, and tell me that's not worth it."
MORE FROM CHRISTIANITY TODAY