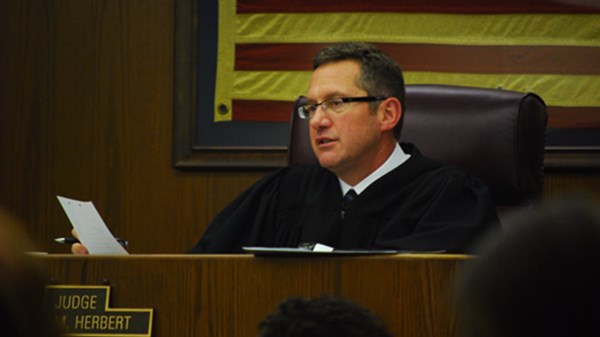 Oldest Profession, or Oldest Oppression? Ohio Judge Creates Court for Abused Prostitutes
Out of Christian compassion, Paul Herbert created CATCH Court for women arrested on the streets.
6.1.12
Herbert says CATCH Court has made Luke 7:47, about those who have been forgiven much, loving much, come alive for him. "The Holy Spirit continues to reveal how much I've been forgiven, and how similar I am to the individuals that come before me," he admits. "That's really hard to say! When you've got the robe, and you've got the bench, and you've got the job, and your job is to judge. But the farther I go along [in my faith], the more I realize that I'm just like most of them—and that makes me more understanding, more kind, more merciful."
With some 1,000 women typically arrested in a year for solicitation in Franklin County, CATCH Court's impact thus far has been limited. Though the program is well known on the streets, space is limited at the rehab centers. "That's the biggest impediment," Herbert laments. "It's hard to get someone to say, 'I'm going to do two or three months in jail waiting on treatment.'"
Herbert also notes the disparity in the prosecution of "johns" (customers) and pimps, a legal gap that's created problems in other cities. "It is just as illegal to buy sex as it is to sell it," Herbert said. "If each of the 1,000 prostitutes arrested per year were with a low estimate of just three johns per week, that works out to 3,000 john crimes per week."
Data collected by the court confirm that 90 percent of women engaged in prostitution are also considered human trafficking victims—meaning that some type of force, fraud or coercion is part of the prostitute's lifestyle. Herbert hopes that as more light is shown on this problem, society will place more emphasis on protecting vulnerable women and girls. "Traditionally, this has not been an area that has been enforced." He's hopeful this can change—especially since Columbus's new police chief, Kim Jacobs, the first female in that role in Ohio's history, recently visited CATCH Court to meet personally with participants.
Dr. Amy L. Sherman's most recent book is Kingdom Calling: Vocational Stewardship for the Common Good (InterVarsity Press), which includes an abundance of stories of Christians contributing to the flourishing of their cities. More at ivpress.com.
MORE FROM CHRISTIANITY TODAY