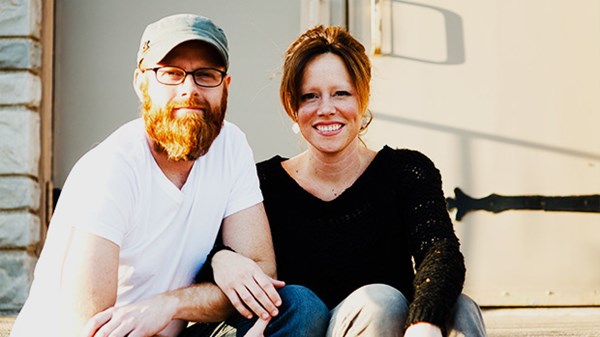 A Growing Hunger for a Local Voice: Sara Groves and Family Open Art House in St. Paul
Art House North is gathering musicians, photographers, and filmmakers to find 'a creative culture for the common good' of the Twin Cities.
6.26.12
On Armstrong Street in St. Paul, Minnesota, an old church building stood empty, a "For Sale" sign planted out front. For some in the community, this was a terrible loss, an indication of a congregation long gone. But for Troy and Sara Groves, it was the answer to a dream that had been growing in their hearts for nearly a decade, ever since they began spending time at the Art House in Nashville.
Started by record producer Charlie Peacock and his wife, Andi Ashworth, the Art House is a 100-year-old, renovated country church that is now the Ashworths' home, recording studio, and gathering space. For 20 years, in addition to producing albums like Barton Hollow for the Civil Wars, Charlie and Andi have hosted a steady stream of students, artists, writers, academics, theologians, and leaders in the entertainment industry who have come for "rich hospitality, conversations of consequence, and imaginative creativity." In 2003, Troy and Sara traveled from their Twin Cities home to record a portion of Sara's album The Other Side of Something, and what emerged was not only a new CD but also a deep friendship.
As Troy and Sara spent time with the revolving community at the Art House, they became immersed in what Charlie refers to as "a creative culture for the common good." After years of being the beneficiaries of their hospitality and wisdom—Sara says the Art House was where she honed her voice as an artist and found direction for the artist life—the Groves began to sense a calling to offer that same kind of hospitality to Twin Cities artists who are committed Christians or spiritually curious. They began talking with Charlie and Andi about starting something in Minnesota in 2007, after seeing a church up for sale. The timing was not quite right, but the seed was planted. This January, they traded their house in the suburbs for that church on Armstrong Street and a little house a few doors down, where they now live with their family of five to provide as much room as possible for Art House North events.
MORE FROM CHRISTIANITY TODAY