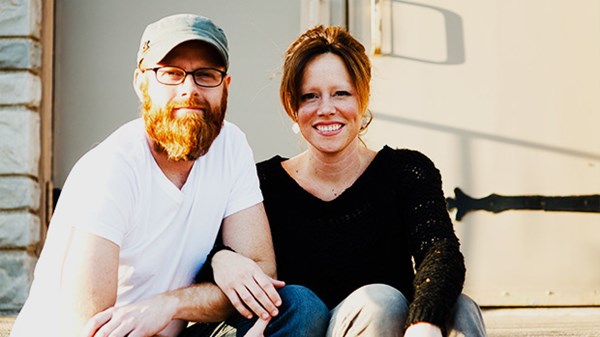 A Growing Hunger for a Local Voice: Sara Groves and Family Open Art House in St. Paul
Art House North is gathering musicians, photographers, and filmmakers to find 'a creative culture for the common good' of the Twin Cities.
6.26.12
Both Troy and Sara are quick to point out that they did not start Art House North to be "the answer to everything artists need in the Twin Cities." Rather, they are seeking to offer the very thing they themselves need—a community of creative people from across the artistic sphere who spend time together discussing art, faith and humanity in order to better understand their own purpose as artists and to create work that is good, true, and beautiful.
On February 23, 2012, after weeks of working with volunteers to get the space ready, Art House North opened its doors to the public for the first time, drawing a standing-room-only crowd that filled its 120 seats for an evening of music, conversation, sharing the dream of Art House—and a rousing rendition of Journey's "Don't Stop Believing," performed with enthusiasm (if not technical skill) on hand bells. In March, Art House North hosted a prescreening of the film Blue Like Jazz, with author Donald Miller and filmmaker Steve Taylor, and on Good Friday, they invited Hebrew Bible and Jewish Studies scholar Tim Mackie to speak on "Imaginative Influence."
The Groves have been delighted to learn they are not alone. Through word-of-mouth, they have connected with others in the Twin Cities who share their passion for a flourishing creative community. Joining them have been theater professionals, musicians, photographers, filmmakers, and others from the creative community in Minneapolis and St. Paul, as well as people from other vocations like medicine and business. While they are careful to point out that the success of their work is not marked by the number of people who come through the doors, Art House North events have drawn several hundred people eager to engage with one another and the ideas they discuss.
MORE FROM CHRISTIANITY TODAY