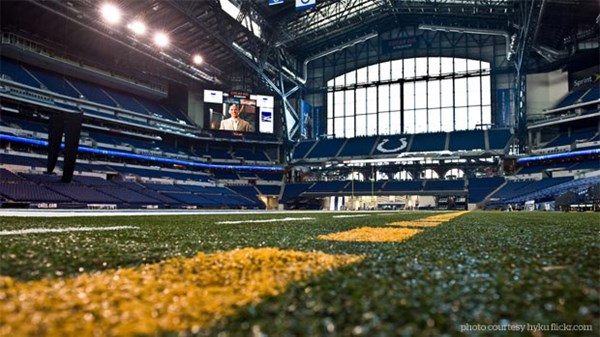 A Legacy in Indianapolis That Outlives the Super Bowl
Long before the NFL named my hometown this year's host city, Near Eastside leaders were revitalizing the heart of their neighborhoods.
2.1.12
The Super Bowl has offered a wonderful opportunity to showcase the comprehensive community development work on Indy's Near Eastside. But this sort of development is not unique to this place. Rather, it is good work in which churches everywhere can be involved. The most effective development of places is done from the inside out—by neighbors who organize themselves and work together.
Robert Lupton, one of the founders of the Christian Community Development Association known for his work in urban Atlanta, emphasizes in his new book, Toxic Charity, that the collaboration of neighbors is essential to lasting community development. "Governments can give millions, rock bands can do benefit concerts, ex-presidents can champion causes" he writes, "but in the end what takes place in the community, on the street, in the home, is what will ultimately determine the sustainability of any development." And churches, as communities called into active witness to God's reconciliation of all things, are uniquely positioned to lead these comprehensive and sustainable development efforts. First, they teach that place matters by demonstrating selfless commitment over time to a community. (Anyone who questions that places matter should read Duke theologian Willie Jennings's recent book The Christian Imagination, which recounts the vast human and ecological wreckage caused by Western Christianity's long history of displacement.) Second, churches can lead the way in creating spaces where neighbors have open and honest conversation about the future of their place. I have told the story of Englewood Christian Church's experiments with conversation here and in my recent book, The Virtue of Dialogue, and have also argued there that conversation is an essential and timely practice for churches to recover. Finally, as we begin to imagine a way forward with our neighbors, churches can join in the work of finding and leveraging the resources needed to embody the neighborhood's shared hopes and dreams.
MORE FROM CHRISTIANITY TODAY