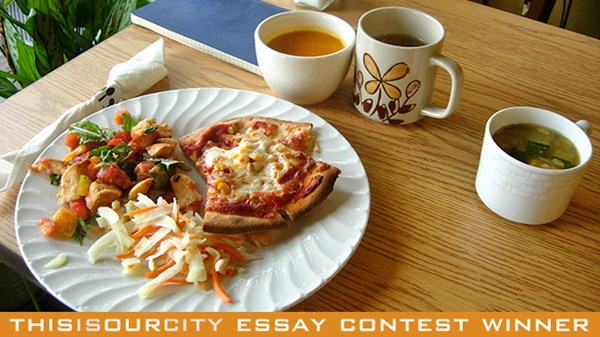 Pay-What-You-Can Restaurants Dish Up Dignity in Denver
A new business model helps close the socioeconomic gap.
1.15.13
Yet transformation isn't a one-way street. "I think people come with the idea that they're going to give back," Mathews said, referring to her wealthier volunteers. "But I hope they're ambushed a bit. I hope they're less detached in their giving. I want them to see their own poverty as well, and recognize a sense of solidarity with the poor."
Gentrification and the Ladle
Some have called pay-what-you-can restaurants a movement (one that Christianity Today has reported on). The first restaurant, Salt Lake City's One World Café, was launched in 2003 by Denise Cerreta. Cerretta helped Burky launch SAME Cafe in 2006, and now at least 29 pay-what-you-can restaurants stretch from California to New England. After NBC anchor Brian Williams profiled SAME Café in March 2009, pop singer Jon Bon Jovi decided to open his own pay-what-you-can restaurant in New Jersey. Even Panera Bread has caught the vision. After visiting Burky's Denver cafe, Panera Bread Chairman Ron Shaich launched four Panera Cares Community Cafés, the latest of which opened in Chicago last summer.
Like any new business endeavor, pay-what-you-can restaurants come with their own challenges, namely freeloaders. Babu, an Indian restaurant in New York City, stopped offering its food on a pay-what-you-think-is-fair basis after a group of 10 unruly young Indians left nothing, not even a tip, after an evening meal. In 2006, the Terra Bite Lounge in Kirkland, Washington, began to charge for its meals after owner Ervin Peretz dropped the model primarily due to location (a neighborhood popular with teenagers). It's now closed.
The key to success in pay-what-you-can restaurants is location. "You need people who can pay it forward, and people paying what they typically would for lunch," says Mathews. "And, of course, you need a group that would benefit from the concept: the unemployed, the underemployed, the homeless—those who for whatever reason would value volunteering in exchange for a meal." In short, you need both Cherry Hills Village and Englewood, Solomon and Lazarus gathering in the same zip code.
MORE FROM CHRISTIANITY TODAY