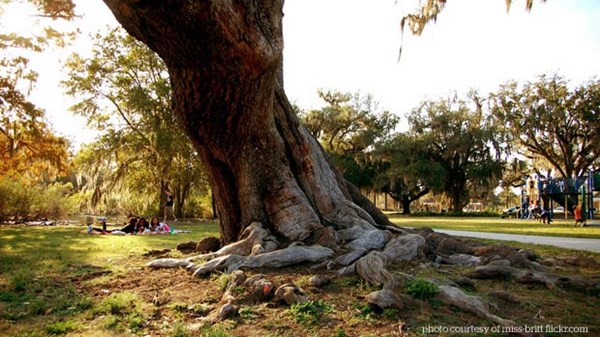 The Spiritual Discipline of Staying Put: Planting Roots in a Placeless Culture
Instead of "moving up in the world," what if God wants us to remain in one place?
2.9.12
I had a neighbor growing up, Alan, who worked for the power company. He was a young guy then and didn't mind danger or odd hours, so the company put him on call for emergency repair jobs. Early one morning, Alan was called out to fix a stoplight at a busy intersection. He parked his ladder truck in the middle of the intersection, put out his caution cones, and climbed to fix the light, some 20 feet in the air. While he was working, a drunk driver raced through the intersection and clipped the back of Alan's truck. Alan flew off the top of his ladder, cut a back flip in the air, and somehow landed on his feet in the intersection. Miraculously, he wasn't hurt. But Alan had a hard time trusting ladders after that. Wanting to keep his feet on the ground, Alan found another job.
Most of us don't have an experience as jolting as Alan's, but his story may serve as a parable for our spiritual lives in a mobile culture. Even if we don't feel it now, we can remember a time when we felt young, confident, and ready to take on the world. We set out to excel and make a difference—to end poverty or fix a broken school system; to be the first college graduate in our family or the first black doctor in our town. If we were at all religious, we probably had some sense that these dreams were from God. We trusted the Lord for strength to go on when the journey seemed impossible. We were spurred on by the testimonies of those who had "made it," getting to the top of the ladder and achieving what they dreamed for so long.
Like Alan, though, we have felt the ground beneath the ladder shift from time to time. Maybe we saw it coming—a move to a new school, an internship in a new city, a long-hoped-for marriage to someone half a world away. Or maybe, like Alan, it blindsided us—a company transfer, a slouch in the economy, a sudden divorce. Whether as a result of carefully laid plans or catastrophic interruptions, few of us seem able to stay in one place anymore. Maybe we have survived the moves. (In some cases, our survival seems almost as miraculous as Alan's.) We're still alive, but our spirits are hungry. We long for connection with God and other people. We're desperate for community. We're hungry for a way to live that feels authentic and true.
MORE FROM CHRISTIANITY TODAY