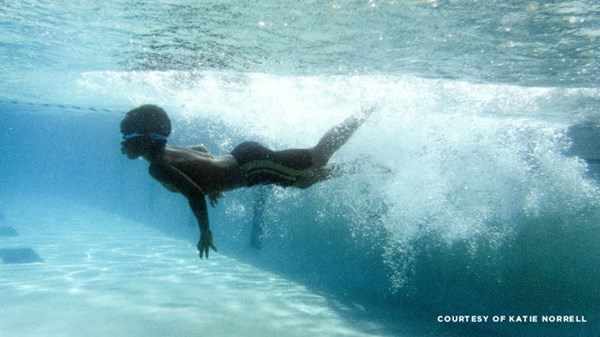 Image: Courtesy of Katie Norrell
Rethinking the $3,000 Missions Trip
When I learned that kids in my city couldn't swim, I started to rethink how much I'd invested in overseas missions.
7.23.13
Along the way, a pastor named Johnny began showing me what the city looked like from the front lawn of his cash-strapped inner-city church. As I spent more time in Knoxville's at-risk neighborhoods, I realized that I knew more about poverty in Tulcea than I knew about poverty in Knoxville. I was pursuing the common good of a city across the world while neglecting the common good of the place where I lived.
I don't think I'm alone. Martin Luther King Jr. once preached, "All of life is interrelated. . . . We are inevitably our brother's keeper because we are our brother's brother. Whatever affects one directly affects all indirectly." Most Christians I know believe this in a global sense. We feel a God-given burden for the starving child in Haiti. Yet we sometimes lack a similar burden for the Martins back home.
A good example of this imbalanced approach to mission is the exploding popularity of short-term missions. In his book When Helping Hurts, Brian Fikkert observes that short-term missions have become a $1.6 billion annual enterprise in America. Every year, thousands of Christians in our city take short-term trips that cost anywhere from $1,000 to $3,000 per person.
I believe in missions. I also believe in short-term mission trips. Yet the longer I work in the resource-poor inner city, the more frustrated I become with the amount of money God's
people spend on these brief trips. We seem so eager to spend thousands of dollars sending our people overseas for one week without stopping to ask, "Would some of this money be better invested in my own community?"
MORE FROM CHRISTIANITY TODAY