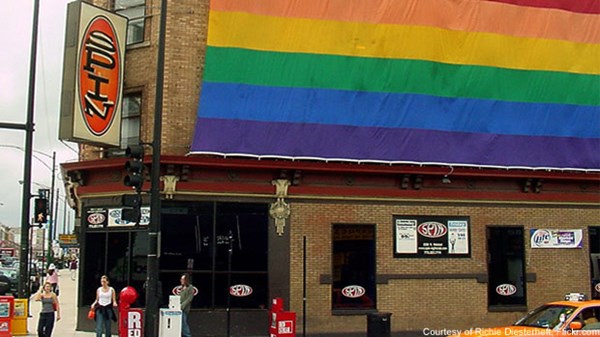 Revisiting Boystown
As its founder transitions, Emmaus Ministries continues to serve male prostitutes in Chicago.
11.3.11
It's not surprising, then, that poverty, homelessness, and mental illness characterize the lives of many hustlers. I remember meeting Kevin—he was so proud for finding an abandoned apartment to live in (instead of shelters and parks) with his transvestite hustling partner. We talked for at least an hour on a darkened residential side street in Boystown. Apparently he'd found a pretty nice building—vacant only because it was scheduled to be remodeled soon.
And then there was Brian. We first met on a Thursday night. He appeared feminine at first glance—tall and slender, with long hair. He explained that his mother was a prostitute and that he'd been raised by three women who were witches. He believed that he himself was a witch and simultaneously a born-again Christian. He had spent time in a psychiatric hospital and had attempted suicide at least twenty times (the scars on his wrists confirmed this), and yet quoted the Bible better than most of my Bible-quizzing youth group friends. Like many other men on the streets, he is in severe need of counseling and mental health services.
Along with these challenges, researchers and social workers are also concerned about drug use and disease in hustler culture. Drugs permeate life on the streets, and hustlers are no exception. According to Robert McNamara, a researcher in New York City and author of the book

The Times Square Hustler

, "Virtually every hustler uses some sort of drug, and many are poly-drug users." In Chicago, every hustler I met had to some degree battled substance abuse. Johnny talked quite a bit about the heroin recovery program he was struggling in. Hard drugs like cocaine and heroin are widely used among hustlers.
MORE FROM CHRISTIANITY TODAY