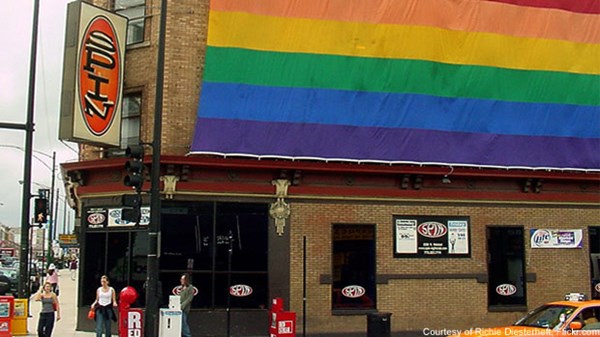 Revisiting Boystown
As its founder transitions, Emmaus Ministries continues to serve male prostitutes in Chicago.
11.3.11
In addition to the risks associated with drug use, hustlers are also at a high risk for exposure to sexually transmitted diseases, including HIV—and most are strikingly unconcerned. In another study, Cudore Snell found that only 47 percent of his sample thought they "stood a chance of getting AIDS," though in reality nearly all of them were at high risk. McNamara also documented the prevalence of misconceptions about stds among hustlers, such as the belief that they can visually identify an infected client by whether he looks "clean" or "sick."
Furthermore, McNamara investigated coping mechanisms, including the disturbing reality that some hustlers, after learning of their infection, simply become apathetic, conceal it, and continue to hustle. Brian, for example, had AIDS yet didn't seem to fully grasp its meaning. Despite national campaigns during the 1980s to increase understanding of HIV/AIDS and to encourage precautionary measures, many hustlers remain uneducated in these areas.
I spent countless hours with hustlers on their turf. Despite all my reading and research on hustling, most of what I learned could never be concisely summarized in a report. Perhaps one of the most important lessons for me was the fluidity of the streets: While definitions and categories are important for structuring services and forming strategies, labels like "hustler" and "non-hustler" sometimes become blurred in reality. And I learned through friendships with men involved in prostitution that there really wasn't much difference between us. Incidentally—regardless of sexual orientation—it seems we all have a sin-orientation. And most import-antly, I learned that in the complex world of male prostitution, there is still hope.
Emmaus Ministries of Chicago is a living expression of that hope.
- The Men of Boystown, Christianity Today, 11/30/07. Click here to read the entire article.
MORE FROM CHRISTIANITY TODAY