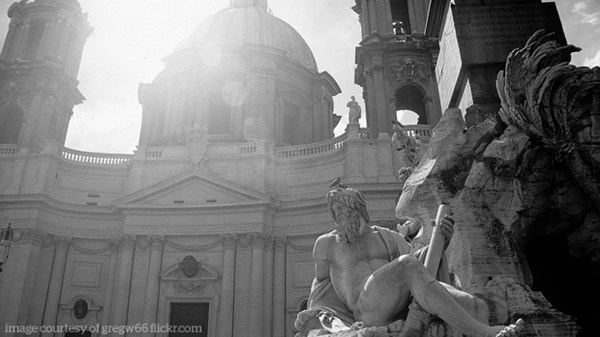 We Can't Go Back to the Garden: Critiquing Evangelicals' Over-Ruralized Eschatology
The Bible suggests we should envision the new heavens and earth as an urban landscape, not a field of lilies.
1.26.12
However, another possibility—and the one that some of the more contemporary translations use—is that the earth and everything on it will be disclosed or laid bare. That is to say, the fire will not annihilate the entire earth, but will refine it by burning away everything that is unworthy (Malachi 3:2-3). This newer translation seems to fit the context better, as the author had just made a parallel reference to the destruction of the Flood, which wreaked havoc on creation but didn't annihilate everything.
This eschatological paradigm shift helps to combat some of the Gnostic tendencies inherent in evangelical theology. Evangelicals have been tempted to believe that to be spiritual is to deny or ignore the parts of our lives that have to do with our physical existence. But when we think of eternity in the context of a real physical place, we tend to take the physicality of our lives more seriously in the here and now.
This is a good development, and I applaud it heartily. However, it also leads us to another tendency in evangelical theology. Evangelicals have also been tempted to think of their eternal reward as a return to the simplicity of Eden, more than a journey to the New Jerusalem. We have longed for pristine naturalistic settings of fields and forests and the simplicity of the organic nuclear family as the context of our eternal existence.
We have pictured heaven in these terms, rather than making room in our imagination for good (read: God-honoring) cultural developments and the beautiful complexities (read: shalom) of life in the society of others as the context of our future existence.
William Cowper, a well-regarded hymn writer of the Clapham Sect, represents the former perspective well in his poem "The Task":
Domestic happiness, thou only bliss
Of Paradise that hast survived the fall!
MORE FROM CHRISTIANITY TODAY