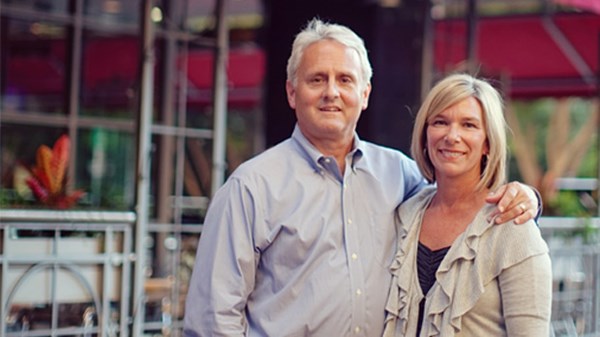 Shrimp and Grits with a Side of 'Shalom': The King's Kitchen Revitalizes Charlotte
Every aspect of Jim Noble's newest restaurant—including the food, all local—is designed to reflect the kingdom of God.
1.31.12
The couple eventually found the missing variable to the equation that included their desire to serve God and their passion for serving food—Charlotte's poor. They developed a vision for a nonprofit restaurant that would directly benefit the city's underserved.
"As believers we are called to help take care of the poor," Jim Noble says. "They're like marching orders—we really don't have a lot of options in that. So Karen and I did it how we knew how, from the restaurant perspective."
Noble intentionally opened The King's Kitchen in the middle of the thriving Uptown business market, but not for the reasons one might expect. "That's where the homeless population is," he says. "That's what God put on our heart—to be as close to Church and Trade as we could, and we're probably 50 to 100 yards away. We reached our goal."
Those who seek employment at The King's Kitchen, many of whom are homeless, can enroll in its four-part Kitchen Restoration Program, which offers on-the-job training, regular Bible studies, leadership instruction, and, in the near future, financial management courses. Graduates are also held accountable in their job search.
"Our goal is to help them learn to function in society from a Christian perspective," Noble says. "There's a spiritual side and a natural side. People need to learn how to get a job and to be on time. We're trying to help the whole person, soul and body."
To nourish the soul, Nobel also leads Sunday church services at the restaurant for employees and any other interested parties.
"We have a lot of homeless folks," he says. "It's a small, growing church and we really want to help transform people's lives because regardless of where you come from or where you've been in life … all of us find the same answer in God through Jesus Christ."
MORE FROM CHRISTIANITY TODAY