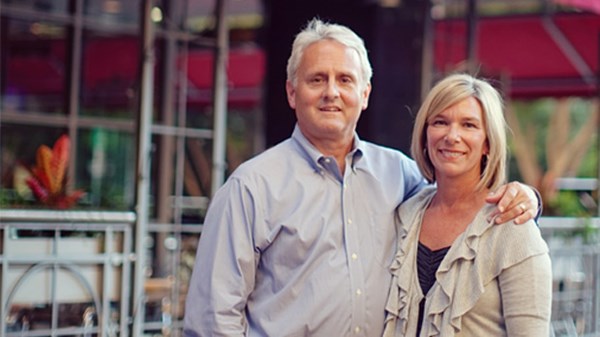 Shrimp and Grits with a Side of 'Shalom': The King's Kitchen Revitalizes Charlotte
Every aspect of Jim Noble's newest restaurant—including the food, all local—is designed to reflect the kingdom of God.
1.31.12
Running the Kitchen, of course, presents many challenges. Noble admits he's needed to sacrifice time with his family to oversee daily operations of his restaurants and pushes The King's Kitchen to change as many lives as it can. He's still trying to find the proper balance.
"My focus for this year is to keep my priorities straight," he says. "God's going to hold me responsible for my kids. I've made some mistakes in that area in the past. We're able to do things for the Lord, but you have to do it in line with the other things he's called you to do."
One benefit to his family, however, and to The King's Kitchen, is Charlotte itself.
Since calling the Queen City home for eight years, Noble is still moved by its spirit. He sees glimpses of what the church could look like.
"Charlotte is a very benevolent city," he says. "I've never seen a whole community of citizens that gives so much. This is a very giving city and people care."
Near the corner of Church and Trade streets, you'll find Noble and his staff doing their part, one meal at a time.
"If there's anything we can do, it's to unleash people from The King's Kitchen to go turn the world upside-down," Noble says. "If the life of a homeless man is turned around and he becomes a Paul or a Peter, that would be phenomenal, wouldn't it?"
Kevin Selders is associate editor at Ascend Integrated Media and lives in the Kansas City area.
MORE FROM CHRISTIANITY TODAY