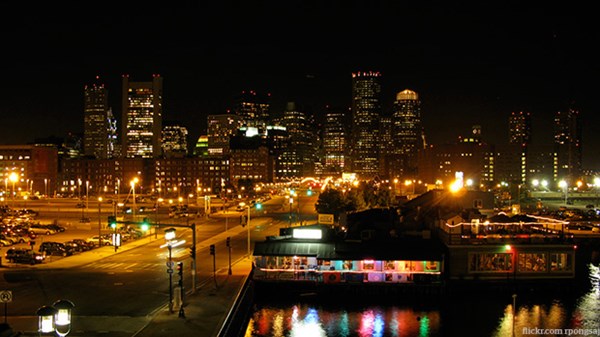 The Tech Poverty Fighter
How Andrew Sears at TechMission harnesses the Web to fuel urban ministry.
5.7.13
While the initial computer training work connected urban youth with skills for viable employment, Sears realized that much more than technological training was needed to overcome the hurdles the youth were facing.
So in 2000, in partnership with other Christian Community Development Association (CCDA) leaders, Sears founded TechMission. Its primary programs today are a volunteer matching service for individuals and organizations (ChristianVolunteering.org), distance learning for urban ministry professionals (City Vision College), an internship program (City Vision Internships), and a web portal to share teaching resources and connect urban ministries across the country (UrbanMinistry.org). TechMission also runs Safe Families, an educational tool designed to help parents and churches keep children safe online (safefamilies.org).
Sears, his family, and the TechMission staff live and operate out of a three-story home in inner-city Boston. Their most recent project was to create a website in a matter of hours to help hundreds of local churches support victims of the Boston Marathon bombings.
TechMission has served a vital role in connecting under-resourced individuals with technological training, and also in connecting a sometimes disconnected group of urban ministry practitioners with each other.
CCDA advisory board member and TechMission founding board member Rudy Carrasco says that Sears "is a person with huge tech credibility who also is a hard-core incarnational and relational urban ministry leader."
Carrasco, who served for many years in Los Angeles and now works with Partners Worldwide, shares Sears's passion for building on the intersection of poverty and technology. "If you say technology and poverty to most Christians, thoughts move toward, How can I get a cheap mobile phone to a poor person?" said Carrasco. "Andrew is trying to address the systemic issues involved in poverty such as: Can a kid get access to the kind of education he needs and have the support of his community, family, and church?"
MORE FROM CHRISTIANITY TODAY