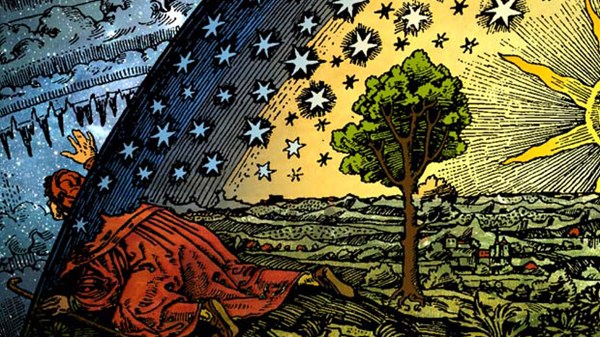 How (Not) to Be Worldly: Tracing the Borders of the 'Earthly City'
What the ancient phrase can teach today's Christians about our attempts at cultural transformation.
8.23.12
Augustine doesn't invoke the earthly city in order to motivate Christians to care about this-worldly cultural life. His theology of creation already does that. The analysis of the earthly city is instead cautionary, pressing Christians to recognize that cultural systems are often fundamentally dis-ordered, in need of both resistance and reordering by Christian labor in all streams of culture. And as we can see from his letters, Augustine involved himself in such work. There you'll find the bishop invested in the concrete realities of politics and civic life.
Augustine doesn't use the term "earthly city" to carve up reality into a "heavenly" second story and an "earthly" first floor. No, both the earthly city and the City of God are rival visions of heaven and earth. So the "earthly city" is more like Babylon than the Garden. But even this fundamental antithesis doesn't give us permission to retreat into holy huddles or simply castigate the earthly city.
No, as Jeremiah counsels, citizens of the City of God who find ourselves exiled in the earthly city (in Augustine's technical sense) are called to "seek the welfare of the city" precisely because we are called to cultivate creation. We will seek the welfare of the earthly city by seeking to annex it to the City of God, thereby reordering creaturely life to shalom.
James K. A. Smith is professor of philosophy at Calvin College in Grand Rapids, Michigan, and Senior Fellow of The Colossian Forum on Faith, Science, and Culture. His next book, Imagining the Kingdom: How Worship Works, will be published by Baker Academic in January.
MORE FROM CHRISTIANITY TODAY