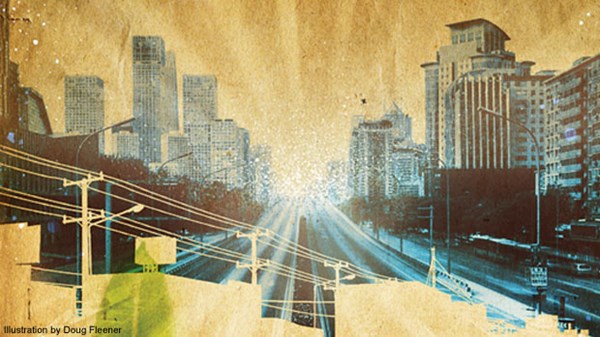 A New Kind of Urban Ministry
Christians no longer want their communities fixed. They want them flourishing.
10.28.11
What gave Christians this kind of staying power? Some were sustained by the story of the Exodus, which has given strength to generations of Christians who find themselves under the thumb of one Pharaoh or another. The words of the Negro spiritual, "Free at last!" ring true wherever people are tempted to despair over intractable social conditions.
The best news about Christians and the city? The church never left, even when the city was at its worst.
More recently, though, many urban Christians have recognized that the model of Exodus, with its emphasis on escape, can sometimes justify disdain for the places and people we find ourselves among. Surely a move to the suburbs has seemed like liberation for many urbanites, but the Exodus paradigm is limited when it justifies washing our hands of responsibility for Egypt. There is another equally significant model in the pages of the Old Testament—the stories of Exile. While the exilic prophets never gave up promising a return to the Promised Land, they also exhorted the exiles that exile was an opportunity for faithfulness and mission. Jeremiah's injunction to seek the peace of the city where God had sent his people (Jer. 29) has become a touchstone for a generation of urban Christians.
MORE FROM CHRISTIANITY TODAY