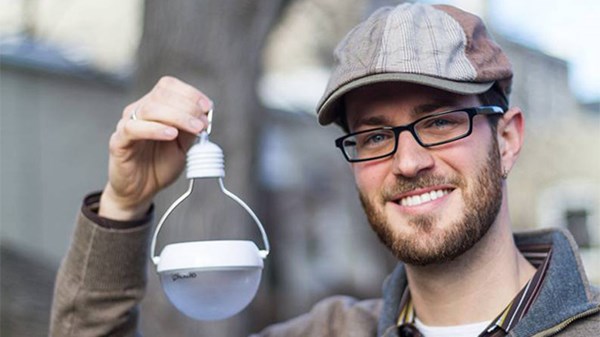 A Well-Lit Pathway Out of Poverty
Selling solar lamps to impoverished families is how Brian Rants serves God--and brightens the world.
12.19.12
Over the past ten years, Rants worked for a number of nonprofits and churches. After going through graduate school, however, he began to discover the ways enterprise is improving the lives of the poor around the world. Rants excitedly joined Nokero, equipped with a restored vision of vocation. Through leveraging his knack for marketing, Rants fights poverty not just through his volunteerism and philanthropy, but inherently through his work in business.
"The world changes by people doing work—whatever that work might be—with all their heart and might," he says. "That's not God's Plan B. That's plan A. . . . I began to discover how God made me. And I realized I am not a creative, entrepreneurial person by accident, but by design."
Alongside reimagining business vocationally, Rants also started reimagining the role of business itself. What he once viewed as an adversary to the war on poverty, he now sees as a vital ally. His perception early in his career was that big business, multinational corporations, and globalization worked against the poor.
"Once I actually studied this in graduate school, I was shocked," Rants shared. "Not only is business not 'the bad guy,' it's the primary reason poverty has decreased so substantially over the past 50 years. Nothing has undermined poverty, tyrannies, and injustice more than open and free markets. It is the only system proven to actually do that over the long-term."
Yale University and The Brookings Institution released a staggering study bolstering Rants's conviction. According to the study, in 1981, 52 percent of the world's population was unable to provide for their basic needs like housing and food, living below the "extreme poverty line." By the end of 2011, just 30 years later, the number had plummeted to 15 percent. The reasons they cited for the unprecedented drop in poverty are "the rise of globalization, the spread of capitalism and the improving quality of economic governance." This, the researchers describe, is the "potent combination" behind the tumbling poverty levels.
MORE FROM CHRISTIANITY TODAY