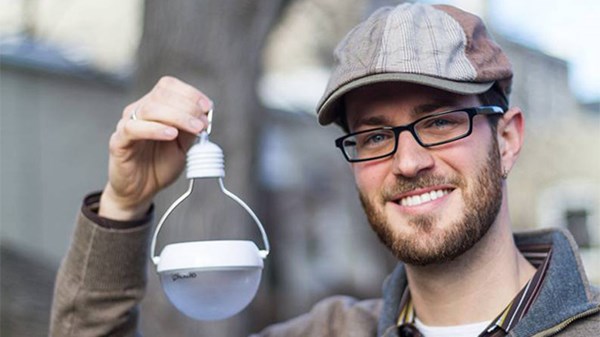 A Well-Lit Pathway Out of Poverty
Selling solar lamps to impoverished families is how Brian Rants serves God--and brightens the world.
12.19.12
Even activists who were once critical of business recant their old positions. Bono—the lead singer of U2 and vocal advocate for the poor—recently admitted this "humbling realization."
"[I'm a] rock-star preaching capitalism. Wow. Sometimes I hear myself and I just can't believe it," Bono shared last month at a technology conference. "Commerce is real . . . aid is just a stopgap. Commerce—entrepreneurial capitalism—takes more people out of poverty than aid."
Nokero believes their for-profit approach is ultimately the most helpful for the families they serve. Research indicates those who buy a solar product take much better care of it than those who are given it for free. It's also a smart long-term financial decision for these families to buy their products.
The average family off the electric grid spends 10% of their income on kerosene, with many spending up to 25%. When Nokero customers buy the $15 solar lamps, they recoup the purchase price in a few months—sometimes just weeks—from the fuel savings alone. Nokero joins an array of companies taking a new approach to the many needs and opportunities faced by poor families around the world.
D.Light Design, launched in 2007 by a group of five graduate students at Stanford University, is one such company, launched when designer Xianyi Wu created a solar light prototype designed for the developing world.
For Wu, the path to founding D.Light stalled many times. In December 2006, while attending the Urbana missions conference, Wu sensed God prodding him to persevere with his idea. He did. Five years later, D.Light has provided light to over ten million people around the world and created a market for companies like Nokero.
MORE FROM CHRISTIANITY TODAY