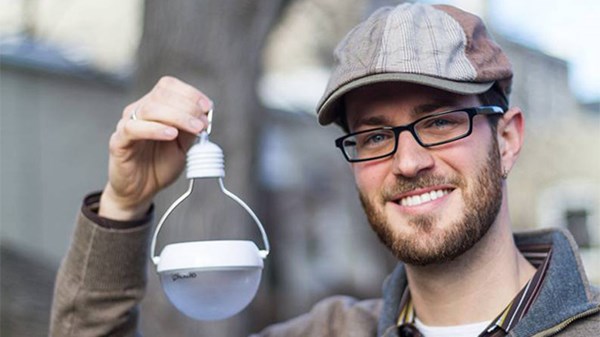 A Well-Lit Pathway Out of Poverty
Selling solar lamps to impoverished families is how Brian Rants serves God--and brightens the world.
12.19.12
"Nonprofits that were in this industry this were either giving them away or highly subsidizing them because the design and business approach was so poorly done," Wu says. "Handouts haven't worked. Giving stuff away hasn't changed anything. We asked: 'What would happen if we leveraged capitalism and great design to reach more people?' When we launched D.Light, we were able to prove that we could deliver a high-quality product at a very low price point."
Some activists accuse companies like D.Light and Nokero of profiting off the poor, but these companies believe they're profiting with the poor. These companies sell lights in places others are unable or unwilling to go. And Rants believes it actually gives their customers more power when they are buyers, not just receivers.
"When our customers buy a lamp from us, we become responsible to them," Rants says. "They tell us what they like and don't like, forcing us make our products better. If we want to stay in business, we have to respond and improve. Rightfully so, they have very high expectations from us."
When Rants met Steve Katsaros, the inventor and CEO at Nokero, his growing conviction about commerce became real. Katsaros, a mechanical engineer with a penchant for competitive ski racing, began his colorful career by inventing several commercial products for the ski industry. In early 2010, he invented the hugely popular solar lamp, Nokero's first product. Katsaros describes himself as an entrepreneur; Rants describes him as much more.
"He's a remarkable poverty fighter," Rants shared. "He designed a simple, affordable, market-based solution that addresses the needs of one-fifth of the world's population living without reliable electricity."
When David Livingstone, a renowned American missionary, returned from one of his trips to Africa in the 1850s, he suggested the two things the continent needed most were "Christianity and commerce." Livingstone, a hero of the faith, believed all successful societies were built on these two pillars. For Rants, it's taken him a few years to recognize how astute Livingstone's suggestions truly are.
For more information about Nokero and Rants, visit BrianRants.com.
MORE FROM CHRISTIANITY TODAY