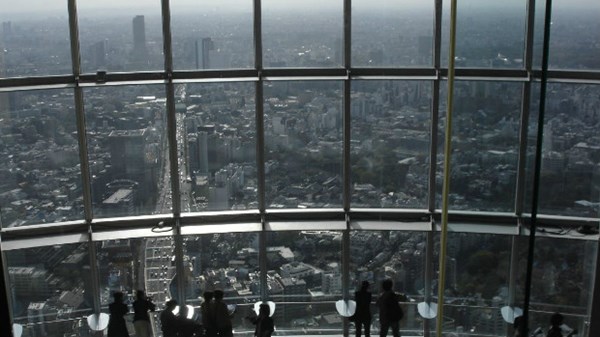 Image: Tom Purves / Flickr.com
Why Cities Feel Glorious
And why, in comparison, the suburbs so often feel flat.
6.27.13
Suburbs are often unfairly maligned as lacking the qualities that make cities great. But one place that criticism can be fair is in the area of sacred space. There most certainly is sacred space in the suburbs, but usually less of it than in the city both quantitatively and qualitatively. In fact, the comparative lack of sacred space is one of the distinguishing characteristics of the suburb that makes it "sub" urban, that is, in a sense lesser than the city.
Lewis Mumford, a historian and sociologist, put it this way:
Behind the wall of the city life rested on a common foundation, set as deep as the universe itself: the city was nothing less than the home of a powerful god. The architectural and sculptural symbols that made this fact visible lifted the city far above the village or country town. . . . To be a resident of the city was to have a place in man's true home, the great cosmos itself.
Mumford was onto something here in positing how great temples and such distinguished the city as unique.
What Is Sacred Space?
Mumford also hints at what makes something truly sacred space. We should clearly distinguish between what is merely public space and truly sacred space. The key to sacred space is the linkage to the transcendent. That is, sacred space connects us to something beyond or bigger than our surroundings, our present existence, and even ourselves.
Here are three ways sacred space can do that. It can:
Connect us to a larger spiritual or religious reality, as in our Mumford example. This is the most obvious case.
Serve as a locus or repository of the culture and traditions of a people.
Be a temporal connection between the present and the past and/or the future.
As one example, consider the Indiana World War Memorial in downtown Indianapolis.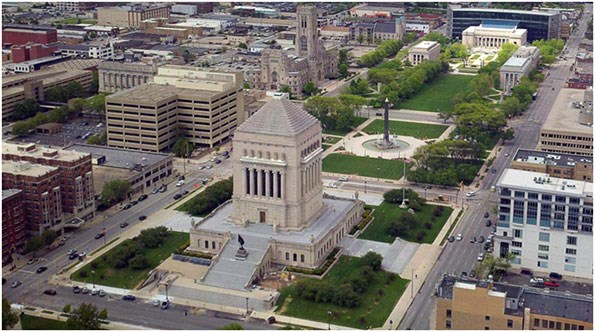 This building is of course a symbol of the bedrock American values of that community and the willingness of its people to die to defend them yesterday, today, and tomorrow. Thus it is both a cultural repository and a temporal linkage.
MORE FROM CHRISTIANITY TODAY