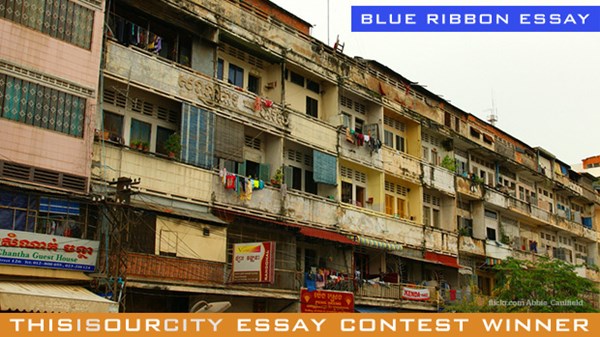 Why I Left World Vision for Finance
And why my current work matters as much as my former work.
2.22.13
Him: Are the other three partners believers?
Me: I don't know.
Him: You're a fool.
Me: (awkward pause) How do you mean?
Him: Why would you willingly bind yourself to partners if you're not sure about their beliefs? The Scripture is clear that two are not to be unevenly yoked together.
Me: (another awkward pause) Well, I suppose that is worth thinking about.
His advice neatly summed up a common perspective on Christian living: Keep yourself separated from the perils of the world. To be fair, the man from whom this advice came is a friendly and gregarious person who willingly engages nonbelievers as friends and clients, just not as partners. His advice caused me angst as the lawyers had already drafted the agreements and I was scheduled to sign within the week.
The day after this conversation was a Sunday. Our pastor referred to a chapter of Scripture that has become popular in some pockets of the PCA denomination: Jeremiah 29. God laid out how he intended for the Jewish exiles in Babylon to live: "seek the peace and prosperity of the city . . . if it prospers, you too will prosper." The false prophets during exile called the Jewish people to withdraw, to be holy and reject the prevailing culture. The secular voices of Babylon called for the opposite: reject holiness and fully embrace the culture. But then there was Jeremiah, the mouthpiece of God, calling the Jews to cling to holiness and to embrace the city.
This perspective was essentially the inverse of what I had just received. Rather than keeping myself separated vocationally, here was a call to bind oneself to the lost in this world and to seek their holiness and prosperity.
The bridge between my two careers is found exactly here: God calls his people to seek the redemption of particular spaces in each and every context. For the Jewish exiles, this meant living holy lives in a pagan city. For my own life, it meant leaving explicitly Christian ministry and seeking the well-being of Atlanta by lashing myself to the mast of this city's ship. If I am to care about myself, I must by necessity also care about my colleagues, clients, and the city in which I live.
MORE FROM CHRISTIANITY TODAY