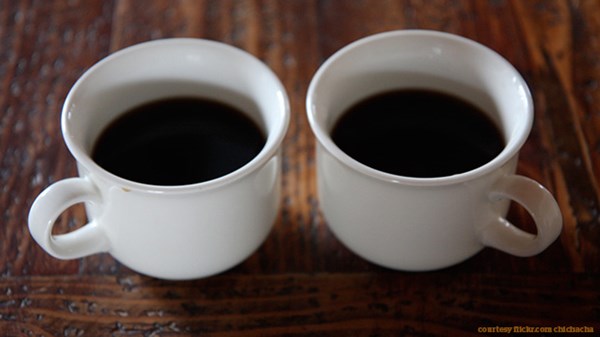 Image: flickr.com chichacha
Want to Change the World? Call a Meeting
Most pivotal moments in history start with a conversation, not a retweet.
11.1.12
This article originally appeared at Comment magazine on September 26, 2012.
Great conversation bears forth ideas. And really good ideas have the potential to become the convictions that transform nations. Discussions on the human need for face-to-face conversation in an internet age abound. A recent article in TheNew York Times argued that online conversation can never replace real conversation. One 16-year-old boy interviewed said, "Someday, someday, but certainly not now, I'd like to learn how to have a conversation."
Real conversation uses different skills than online communication. It requires the participants to have patience with each other, and to reveal more of themselves than they would online. We dumb ourselves down in online conversation. We depend on sound bites. We expect responses faster and are more likely to relay only the polished version of what we are truly experiencing. Though social media consistently requests status updates, rarely does it require us to post anything of depth. "So our flight from conversation can mean diminished chances to learn skills of self-reflection. . . . Self-reflection requires trust. It's hard to do anything with 3,000 Facebook friends except connect."
But the art of conversation in an internet age has more to lose than just the human need for interaction and connectedness. We stand at great risk of losing reflection and political debate for the sake of easier online lobbying. I work in communications for International Justice Mission Canada, and am a strong advocate for the power of social media. "Clicktivism" has its place. Clicktivism: the new phenomenon where support for an initiative is shown by the click of a "Like" button, a Re-Tweet, or a "Share." It raises awareness, engages individuals in a cause they may never have encountered in any other venue (the phenomenon of viral videos is evidence enough that new ideas can spread like wildfire if done well). But whether "Clicktivism" translates into action (or conversation) at a deeper level with colleagues and friends is anyone's guess. A lot of people are guessing.
MORE FROM CHRISTIANITY TODAY